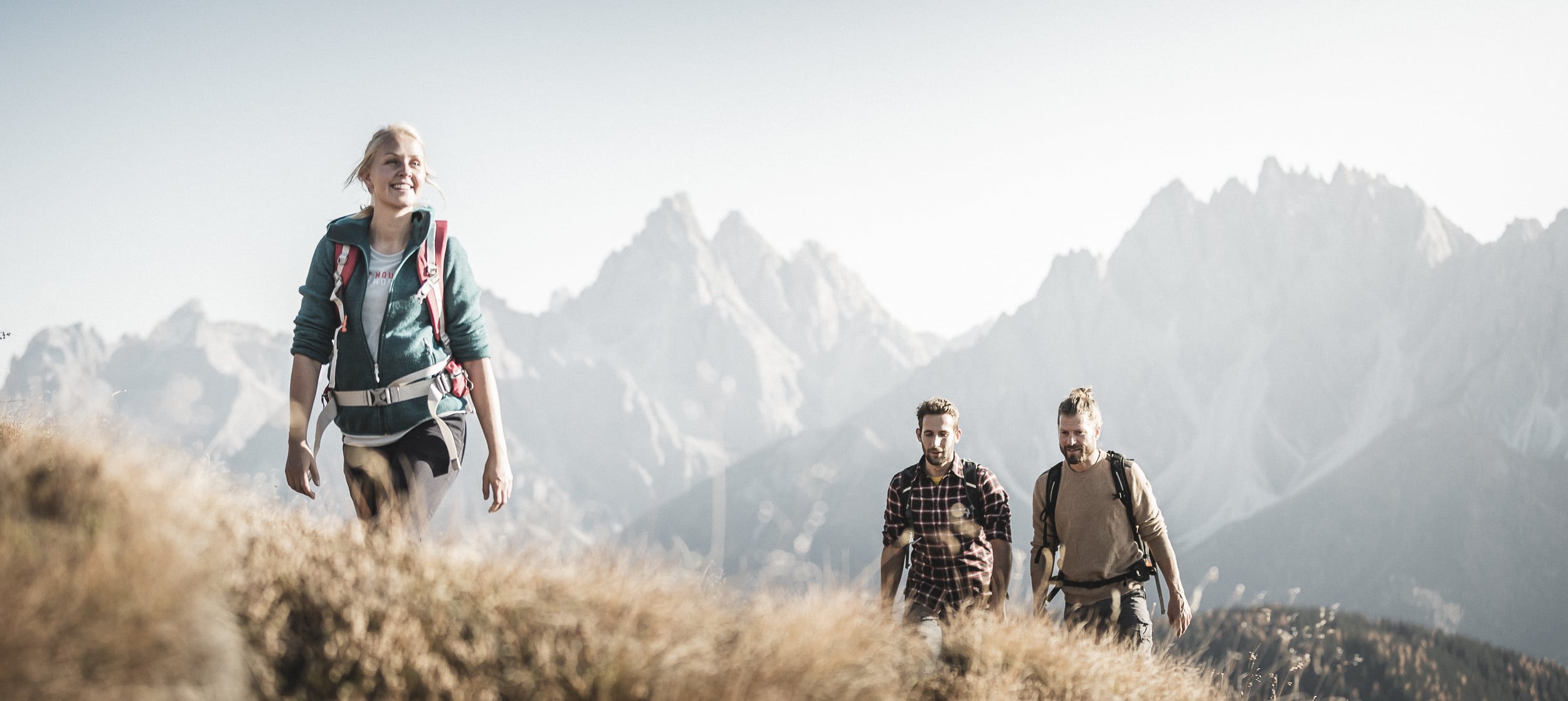 Hiking - Health for body and mind
Vitalpina Hiking Hotels in South Tyrol
Hiking in South Tyrol is always a good idea! Not only does nature have a relaxing effect. Hiking activates the senses, increases self-esteem and strengthens the heart.

Two to three sessions of one hour per week are considered ideal. Your pulse should stay between 120 to 140 beats per minute. Your heartbeat increases in volume during exercise, and therefore helps make the heart stronger. Aristotle once said: "Life is movement – movement is life."
Our Expertise: Active Lifestyle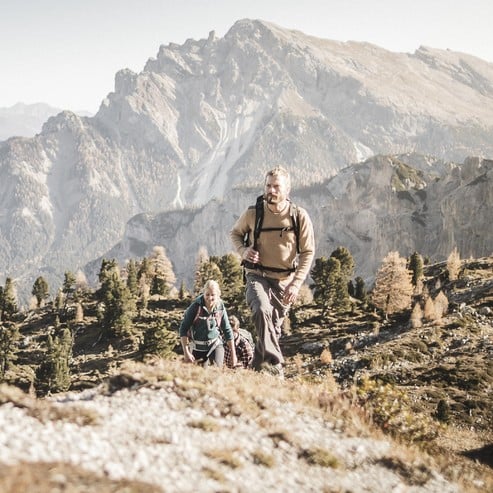 At least three guided hikes a week.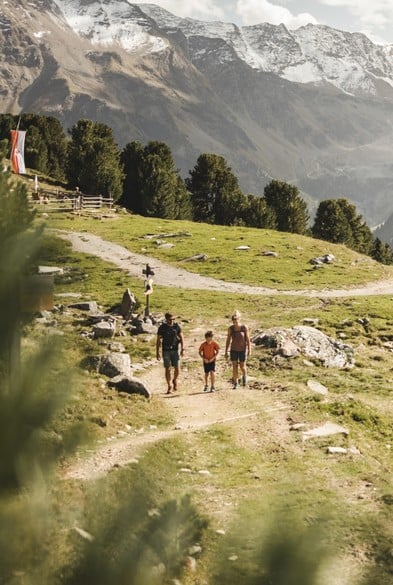 We, as your hosts, accompany you on your hikes or program of activity at least once a week.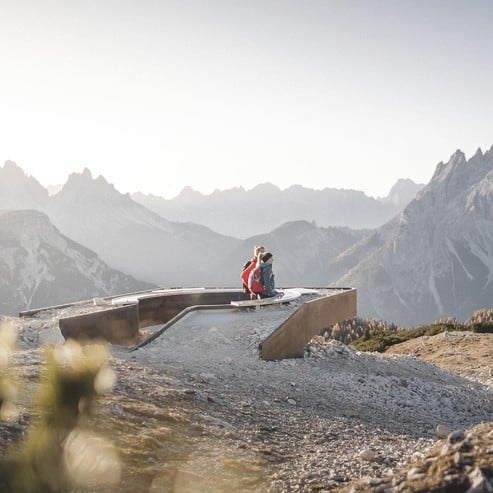 We offer expert advice for individual tours.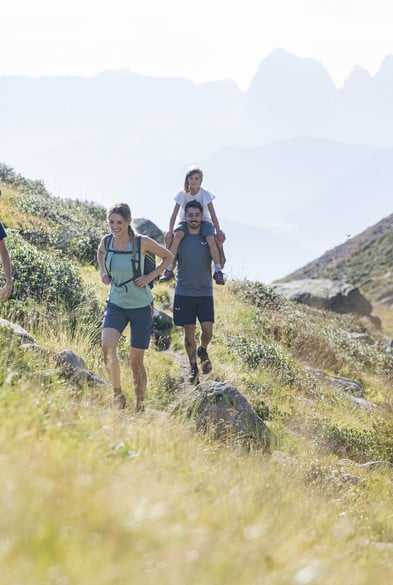 At least three opportunities to do more gentle sporting activities in a natural setting.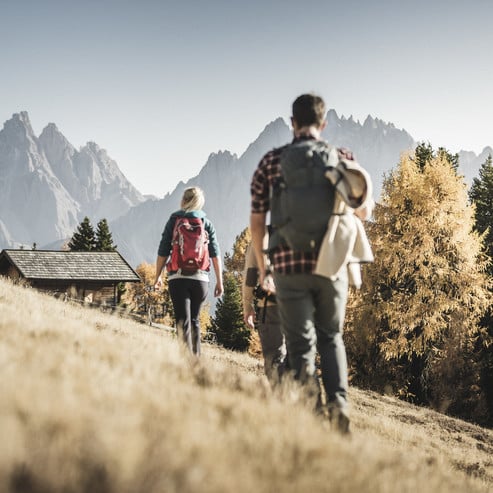 Upon request, we offer a drop off and collection service to the start point of individually planned hikes.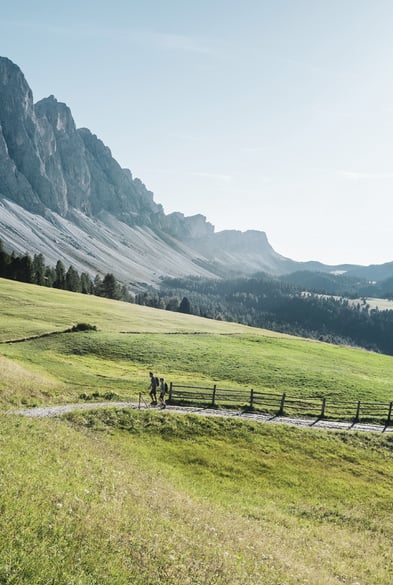 Our free equipment rental includes backpacks, walking sticks as well as maps and informational materials.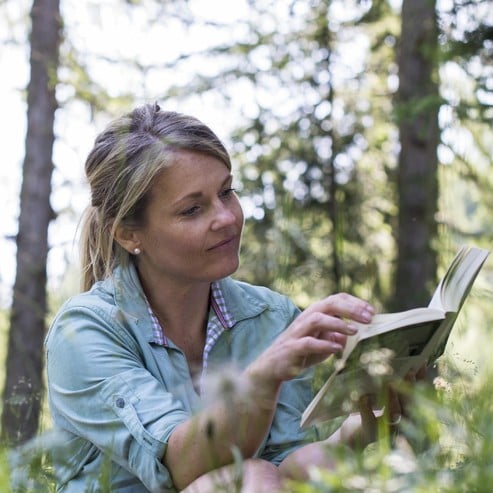 Our library with hiking guides and maps are of help to those planning individual hikes.

Our Experts for Hiking in South Tyrol