Alpine summer at Alpe di Siusi | World Heritage UNESCO
from 31.07.2023 to 28.08.2023
from 1,147.00 € per person
Artnatur Dolomites ****
from 31.07.2023 to 28.08.2023
Vie ferrate and alte vie

A rocky peak, the green of the trees, a little snow in the shaded gorges: in such images the Dolomites have become famous all over the word. The Vie Ferrate or "equipped climbing paths" are difficult stretches of excursion trails or climbing routes that have been made more accessible by the addition of metal fixtures of various sorts. Or just enjoy the pure air, the perfect hiking trails and the beautiful landscape of the Alpe di Siusi.
Start with a fabulous and healthy breakfast Vitalpina.
Taste our fresh alpine-mediterrenean cuisine
Sweet dreams are gurantee in our natural wood rooms "alpin style"
5 guided hiking tours per week with your expert hiking guides
The best trails in the Dolomites: hiking peeks, listening to rivers, the silence of the forest, calm lakes, powerful rivers.
1 Vitalpina®beathing hike: power and relax with special breathing tecniques
1 Vitalpina_breathing booklet®
Alpine SPA: heathed indoor pool and outdoor saltwather pool. Sauna world with different theme saunas and mystic salt cave with thermo beds.
Calm garden with mountain view for total relax
Alpine Beauty: special threatments and massages with powerful alpine herbs
Green lifestyle - we are certified ECU Ecolabel of environmental excellence
The Vitalpina Wanderhotel Europa in the Dolomites lend you a helping hand in your hiking holidays in South Tyrol. Either you plan an Alpine tour or you are looking for a destination for a family hike, our service includes advice as well as guided tours.
All services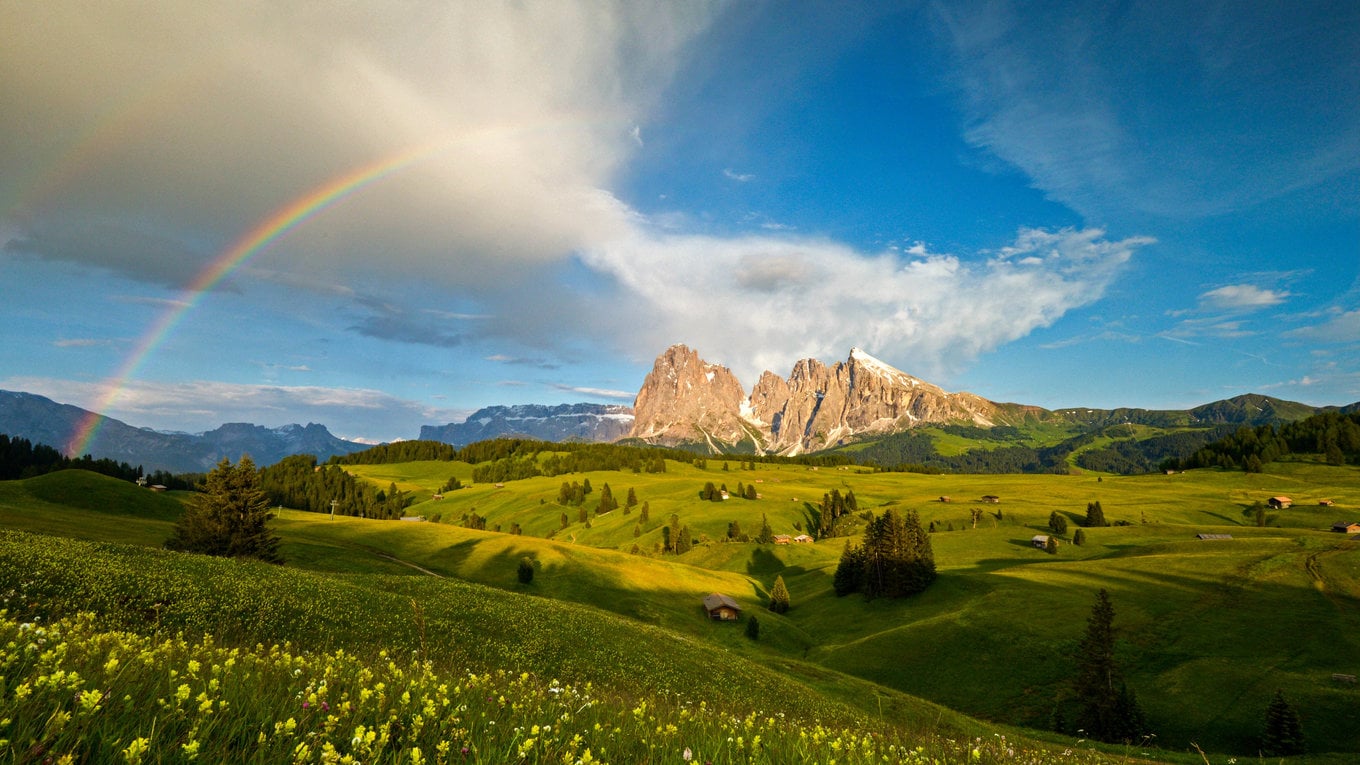 Green lifestyle - we are certified ECU Ecolabel of environmental excellence
Cult place for body, spirit and soul
Vitalpina-cuisine with mediterranean freschness
Adventurous kids playground
5 mountain cristall "best alpine"
Partner Hotel Golf course San Vigilio/Siusi
Are you interested in our offer?