from 27.04.2023 to 02.11.2023
BIKEWEEK with 3 guided MTB tours
A great eldorado for mtb bikers. Recuperation and relaxing after beeing activ during the day is aswell part of a biker's holiday. We offer you 3 proofed bike guides in our house,tour informations, GPS-sets, washer-system, bikedepot with replacement parts and guided tours. Thats how biking becomes not only a challenge but aswell revival, pleasure and an unique experience.
Further guided MTB-tours on request: € 45.-
Bike Rent: € 40.-
E-Bike Rent: € 55.-
All services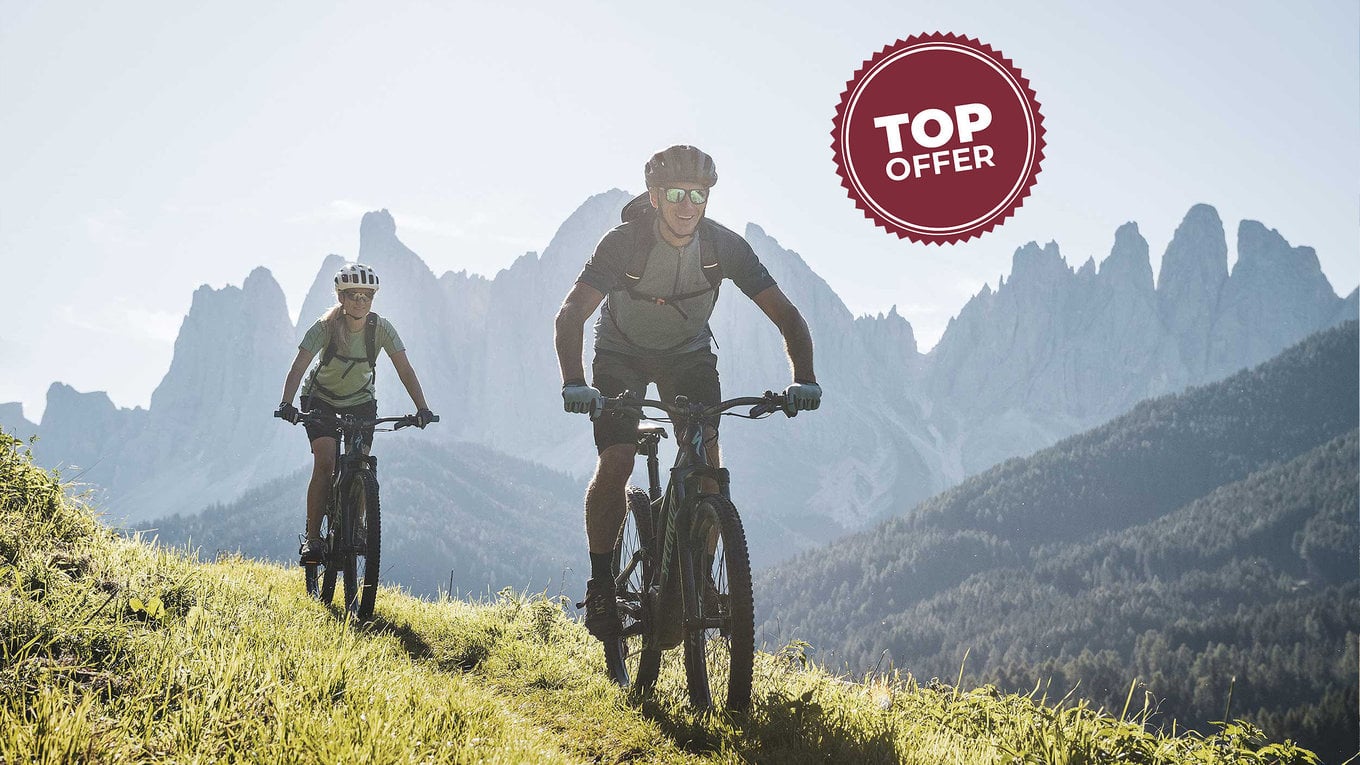 Chiusa Card "Alps & Wine"
Are you interested in our offer?