Flowering time at Sesto with still white peaks
from 27.05.2022 to 20.06.2022
from 901.00 € per person
Berghotel Sexten ****
from 27.05.2022 to 20.06.2022
During this nature experience week, you will have plenty of time to enjoy the blossoming of Sesto. Walk with us through the flower meadows on the Monte Casella or to the alpine pastures where the alpine roses blossom in all their glory and enchant everything. Whole carpets full of alpine roses, wonderful views, seclusion and peace await you. Professionally guided hikes in small groups to places where there is still little going on during this time and you have the whole splendour of the Three Peaks Dolomites (almost) all to yourself. You have organised the week and can devote yourself entirely to the magnificent nature experiences.
All services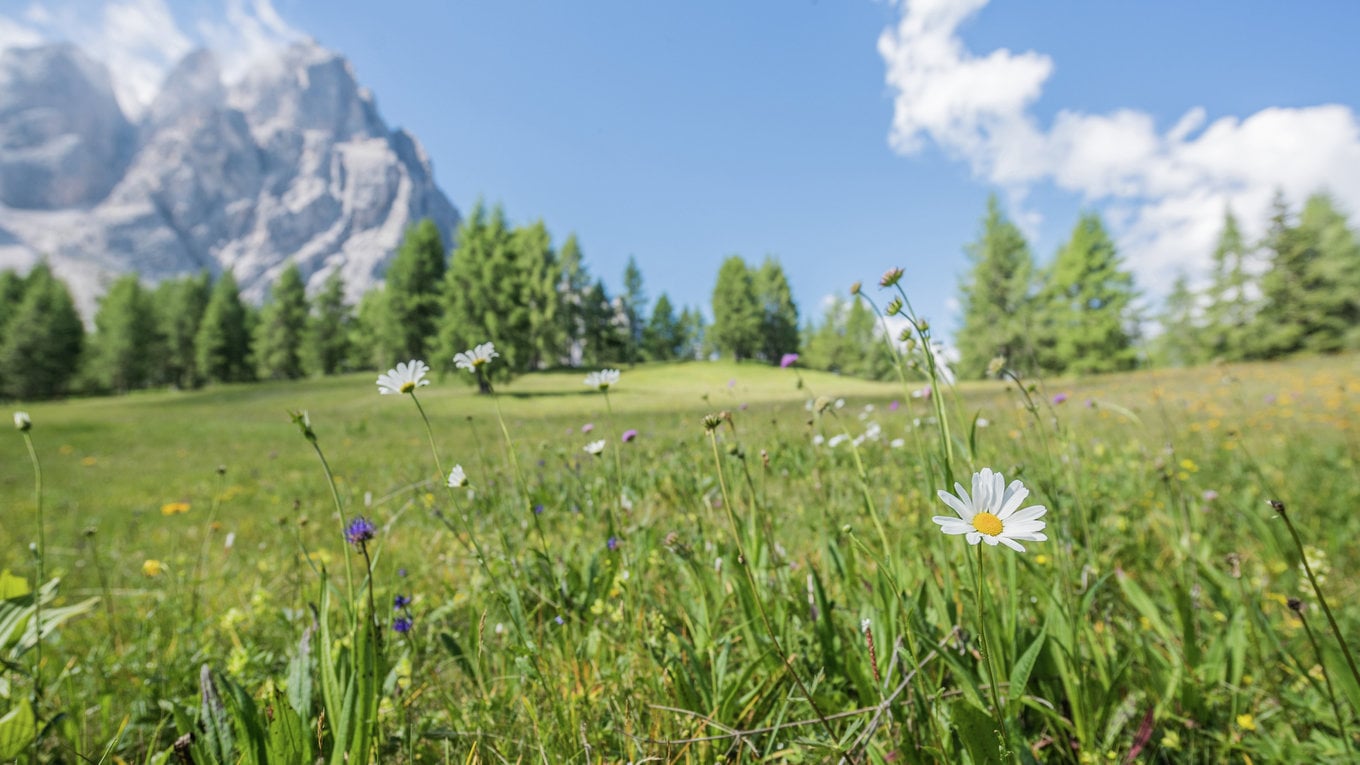 4 - 5 professionally guided mountain hikes per week
3 Zinnen Mountain Card (5 in 7 days) for the cable cars
1 wellness voucher of Euro 75,00 for the Zirm SPA & Badl
7 day "Berghotel Board" with breakfast, dinner & cake buffet in the afternoon
Mountain equipment rental & maps
Are you interested in our offer?