Lose weight, detoxify with Buchinger fasting
from 25.08.2021 to 15.11.2021
from 2,200.00 € per person
Alphotel Stocker ***s
from 25.08.2021 to 15.11.2021
14 nights Feel good all around, lose weight and enjoy life again
Time for fasting, time for you!
There is no better investment than for your own health and well-being, time for yourself to reflect and be pampered Retreat and enjoy the silence, fragrant mountain air, relaxation and peace.
Mental and physical cleansing lose weight and gain joy in life personally accompanied fasting weeks with Annelies Stocker, the medically certified fasting leader of the Dfa as well as Ayurveda therapist and wellness coach, hay water and forest pool attendant
Daily Buchinger fasting meals often from our biodynamic field KM "0" -
always daily guided hikes daily information and meetings with the fasting group about acid bases, whole food nutrition, supportive measures reflection, herbal teas, vegetable broth, vegetable fruit juice, mineral water, spring water from Oberpurstein
daily free entry to our wellness department with indoor pool and sauna garden with 4 different saunas
meditation
Jin Shin Jyutsu with Annelies Stocker
3 assembly days according to O. Buchinger
10 basic foot baths from E&M
10 liver wraps to support the liver
Wellness bag with bathrobe, hot water bottle, wrap for the liver wrap, sauna towel,
1 "OROS" enema device
Including wellness package; 2 back or leg massage
1 "Breuss" massage
1 body wrap with healing clay "Etrusco" Holiday
Pass premium card for free use of all public transport in South Tyrol in summer free participation in the Active Maountain program, guided herbal hike, guided hike with the forester Georg "Power of Water", guided mountain bike tours

All services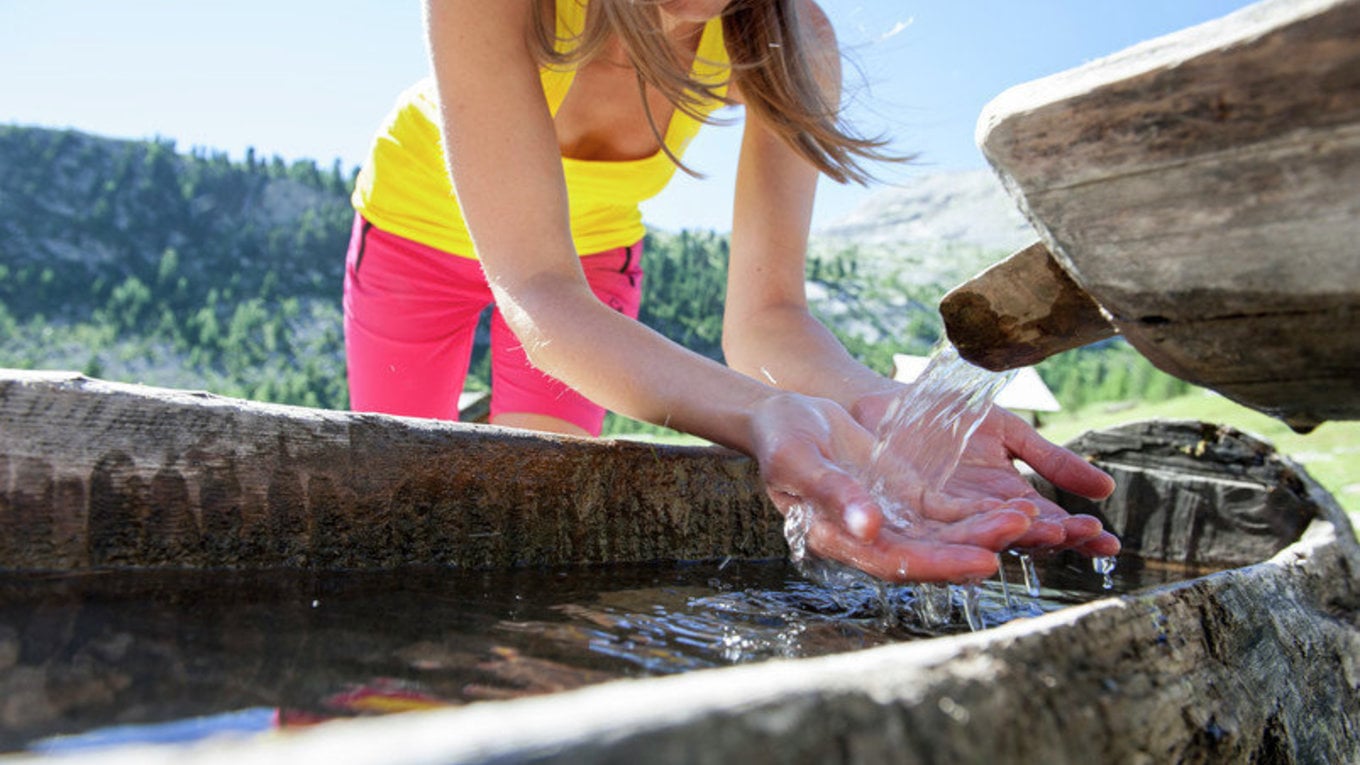 Shuttle from Brunico train station
Active mountain summer program
Rental of hiking backpack and hiking poles
Vitalpina back- or leg massage
Breuss massage with St John's wort oil
Body poultice with healing earth
footh bath with " Meine Base"
Breathing at 2000 metres altitude – breathing gymnastics in the high mountains
Buchinger Fasting Program
Self-sufficiency for body, mind and soul - Herb hike in Ahornach
Are you interested in our offer?