from 27.05.2022 to 17.10.2022
My first 3.000m peak - a very special experience! No matter at what age it is time to stand on a 3.000m high mountain - possible for (almost) everybody. Exciting but safe - a really special week in the mountains - also suitable for (fit) mountain newcomers. An active week in the Sesto Dolomites, filled above all with wonderful hikes. The highlight is the climbing tour to the Cima Grande of the Tre Cime (3,003 m) with the professionals of the Alpine School Three Peaks.
An experience of the absolute top class, which does not need to be commented.
Experience the highlights in the Dolomites. We will take you there and to the summit! The ideal combination between being active, relaxing and experiencing nature and all this together in a cultivated ambience, where enjoyment is certainly not neglected.
All services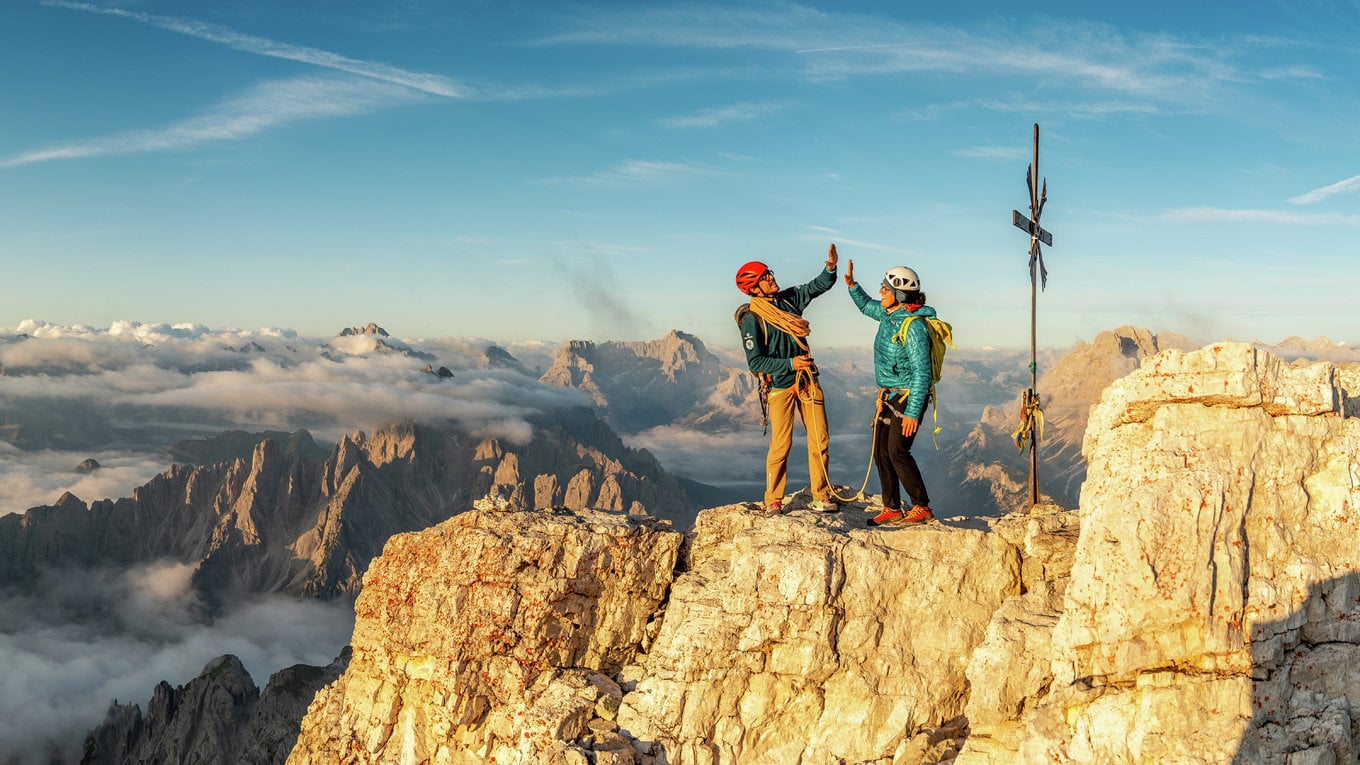 1 guided climbing tour on the Cime Grande (3.003 m) of the Three Peaks - the symbol of the Dolomites UNESCO World Heritage
3-4 professionally guided mountain hikes per week
3 Zinnen Mountain Card (5 in 7 days) for the cable cars
1 wellness voucher of Euro 75,00 for the Zirm SPA & Badl
7 day "Berghotel Board" with breakfast, dinner & cake buffet in the afternoon
Mountain equipment rental & maps
Are you interested in our offer?