Mystic Mount Sciliar - mountain of Gods
from 25.06.2023 to 17.07.2023
from 937.00 € per person
Artnatur Dolomites ****
from 25.06.2023 to 17.07.2023
Everything about the holiest mountain of the Alps

Tinted in weathered shades of rose, yellow and grey, the fairy-tale spires and dramatic rock walls of the Mount Sciliar rise in elegantly chiseled shapes of fantastic form, looking every inch like a landscape devised by the gods. And if this isn't exactly heaven, well, it's about as close as you can get.

Join us on our favourite hiking trails on the Mount Sciliar and you'll hear the story of the holiest mountain of the Alps with all its legends about witches, gold treasures and nature goodness.
Start with a fabulous and healthy breakfast Vitalpina.
Taste our fresh alpine-mediterrenean cuisine
Sweet dreams are gurantee in our natural wood rooms "alpin style"
5 guided hiking tours per week with your expert hiking guides
The best trails in the Dolomites: hiking peeks, listening to rivers, the silence of the forest, calm lakes, powerful rivers.
1 Vitalpina®beathing hike: power and relax with special breathing tecniques
1 Vitalpina_breathing booklet®
Alpine SPA: heathed indoor pool and outdoor saltwather pool. Sauna world with different theme saunas and mystic salt cave with thermo beds
Calm garden with mountain view for total relax
Alpine Beauty: special threatments and massages with powerful alpine herbs
Green lifestyle: we are certified ECU Ecolabel of environmental excellence
All services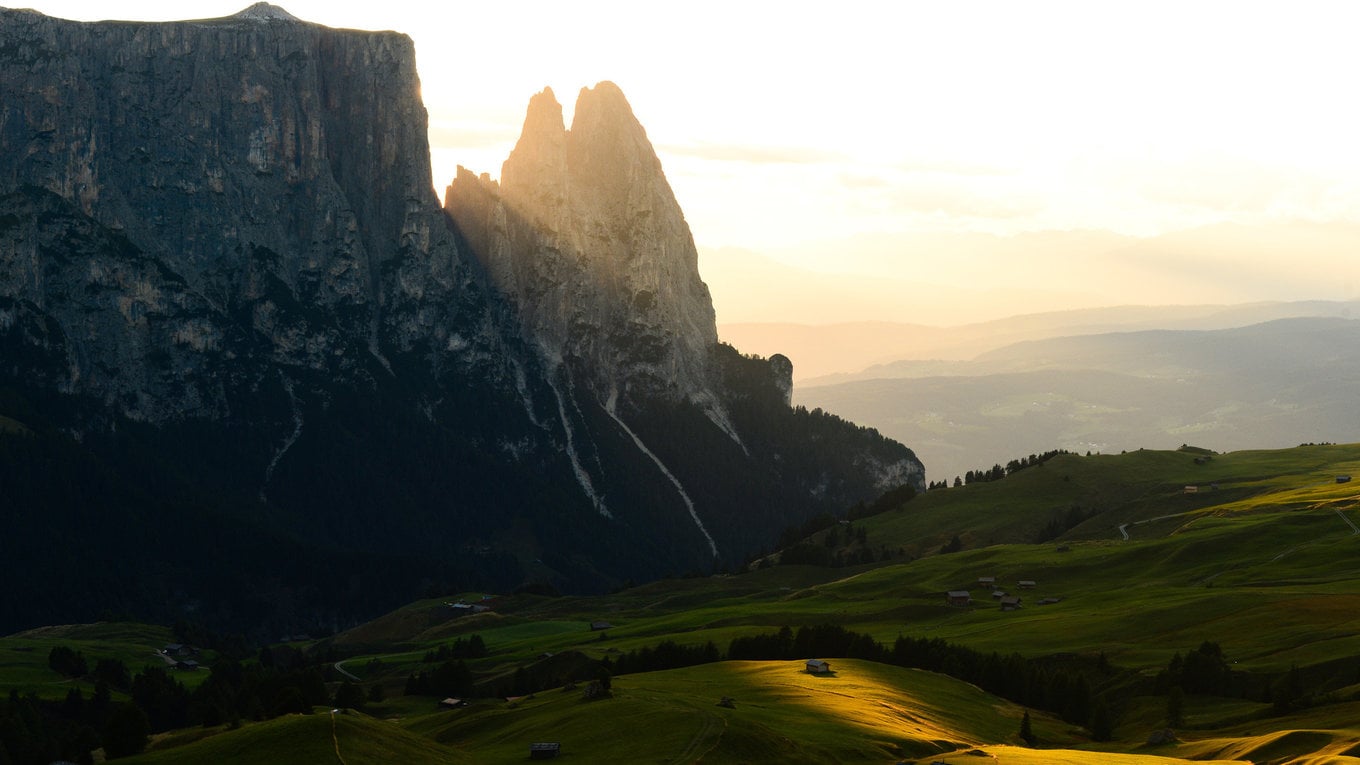 Vitalpina-cuisine with mediterranean freschness
Adventurous kids playground
- 20 % Greenfree Golfclub Seis
Are you interested in our offer?