Snowshoe hiking at Hotel Erica
from 09.01.2021 to 05.04.2021
from 666.00 € per person
from 09.01.2021 to 05.04.2021
The lonely silence of the freshly snow-covered winter forest, the untouched snow cover and the satisfaction of having reached the desired goal with your own strength - that is the special attraction of snowshoeing. Experience this impressive winter fairy tale at the Vitalhotel Erica during our guided snowshoe hikes.
4 guided snowshoe hikes a week according to the weekly programme
Snowshoes and walking sticks for hire at the hotel
Hiking map of the surroundings
Guest Pass Eggental included (unrestricted use of all public transport, ski and hiking buses in the Eggen Valley and throughout South Tyrol)
All services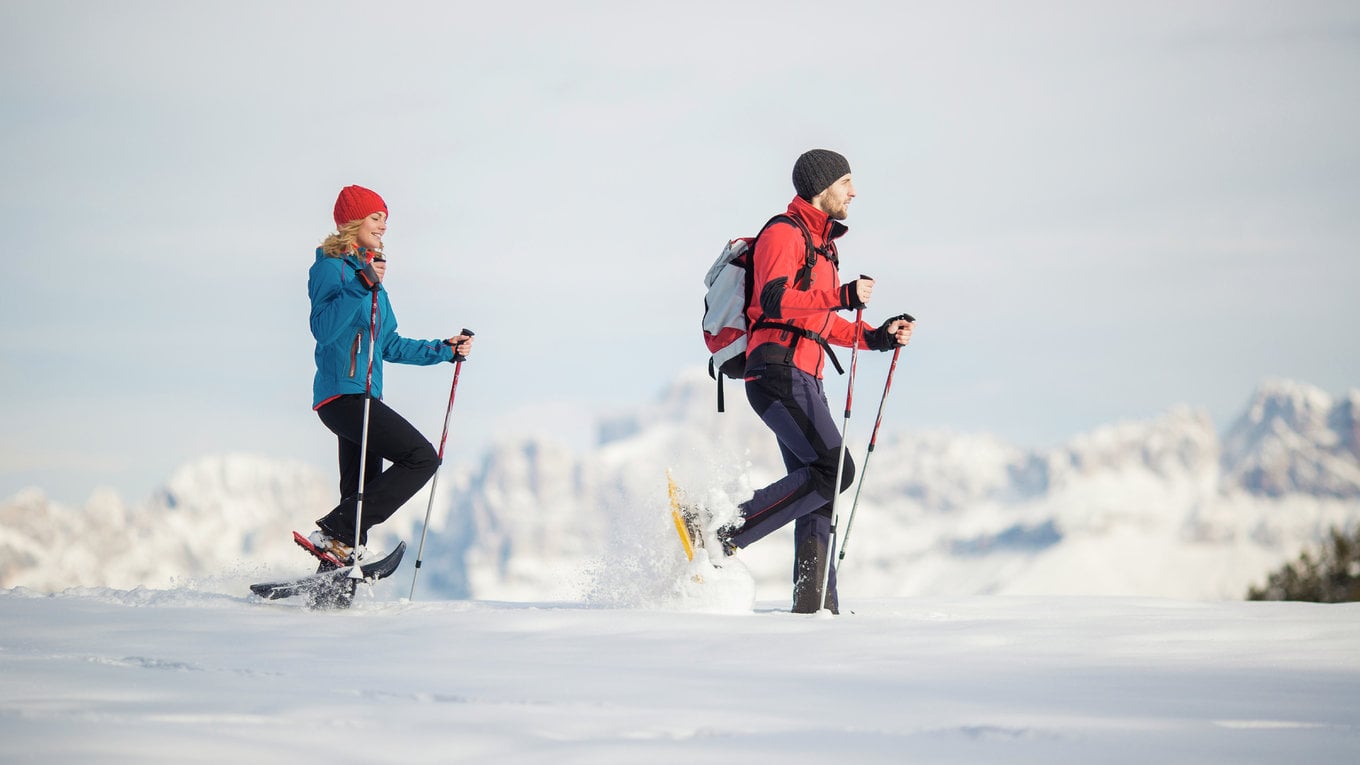 Competent support of our fitness couch
Guest Pass Eggental included
Are you interested in our offer?