from 23.01.2023 to 04.02.2023
Create new energy with yoga and snowshoeing.
Stretching, practicing balance and breathing consciously or trudging over the untouched nature of the Lüsen Alps, soaking up the sun and breathing in the fresh mountain air. Our yoga & snowshoe hiking days invite you to reflect and slow down.

Included services:
5 nights including Lüsnerhof's ¾ nature gourmet pension.
4 yoga classes included (2 in the morning, 2 in the afternoon)
3 snowshoe hiking tours (guide, equipment and transfer included)
1 bathhouse ritual with floating in the brine grotto
Musical entertainment with house music, piano bar, harp music and accordion
Access to the naturellness®Spa with the small-scale themed saunas, whirlpools, the bathhouses, lock bath and forest bath promenade.
All services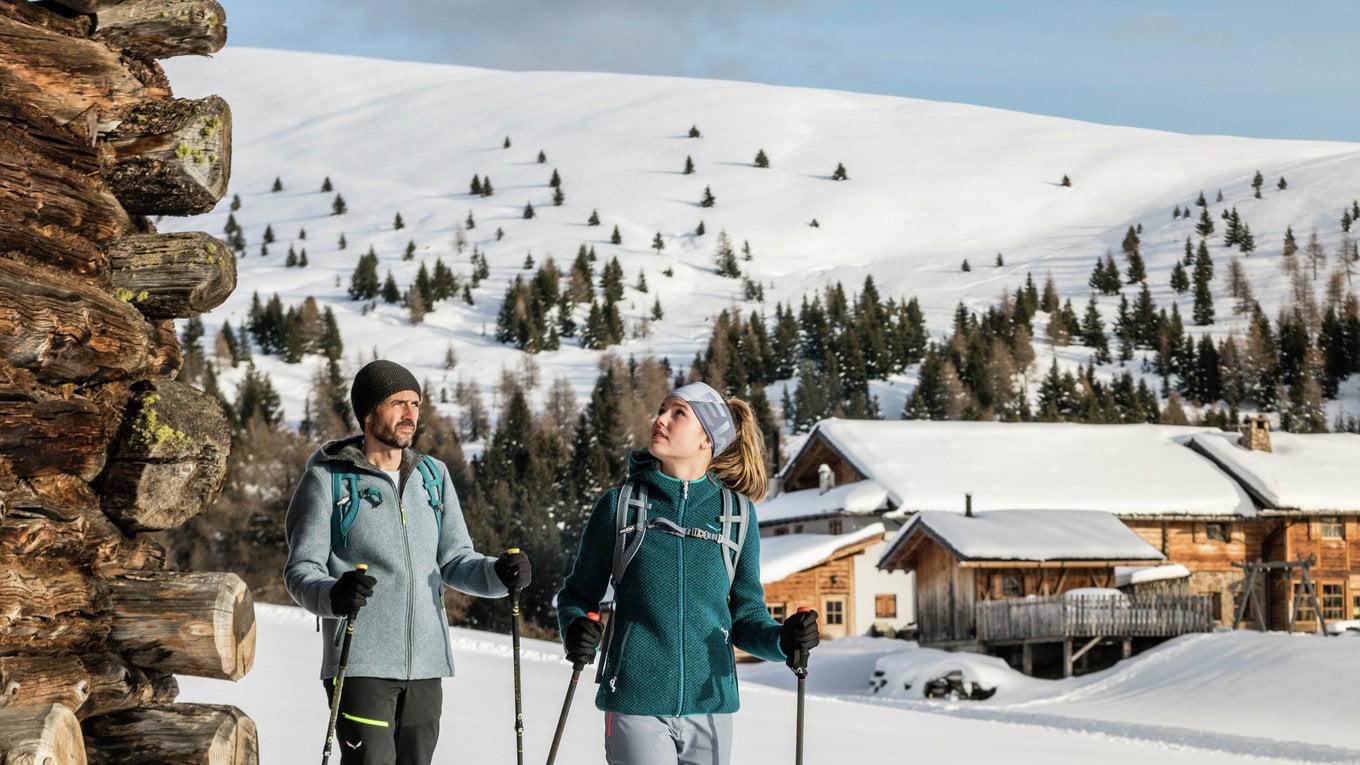 Are you interested in our offer?