Via ferrata week Dolomites of Sesto Intensive & Cima Grande
from 27.05.2022 to 17.10.2022
from 1,667.00 € per person
Berghotel Sexten ****
from 27.05.2022 to 17.10.2022
This week is full of experiences with 3 guided via ferrata and the absolute highlight: the summit of the Cima Grande. Accompanied by a professional mountain guide from the Alpine School Tre Cime, this week offers experiences that have a long lasting effect - and provides the basis for discovering the mountains more safely and independently. An experience in a class of its own - feasible for anyone who is in good physical condition and free from vertigo! Treat yourself to something special!
A highlight and something very special for every mountain enthusiast: you are standing on the summit of one of the most beautiful mountains of all and below you the rest of the world!
But the rest of the week is just as exciting - 3 guided via ferrata, good food, sauna, relax...
Requirements: good physical condition and not to be high shy
All services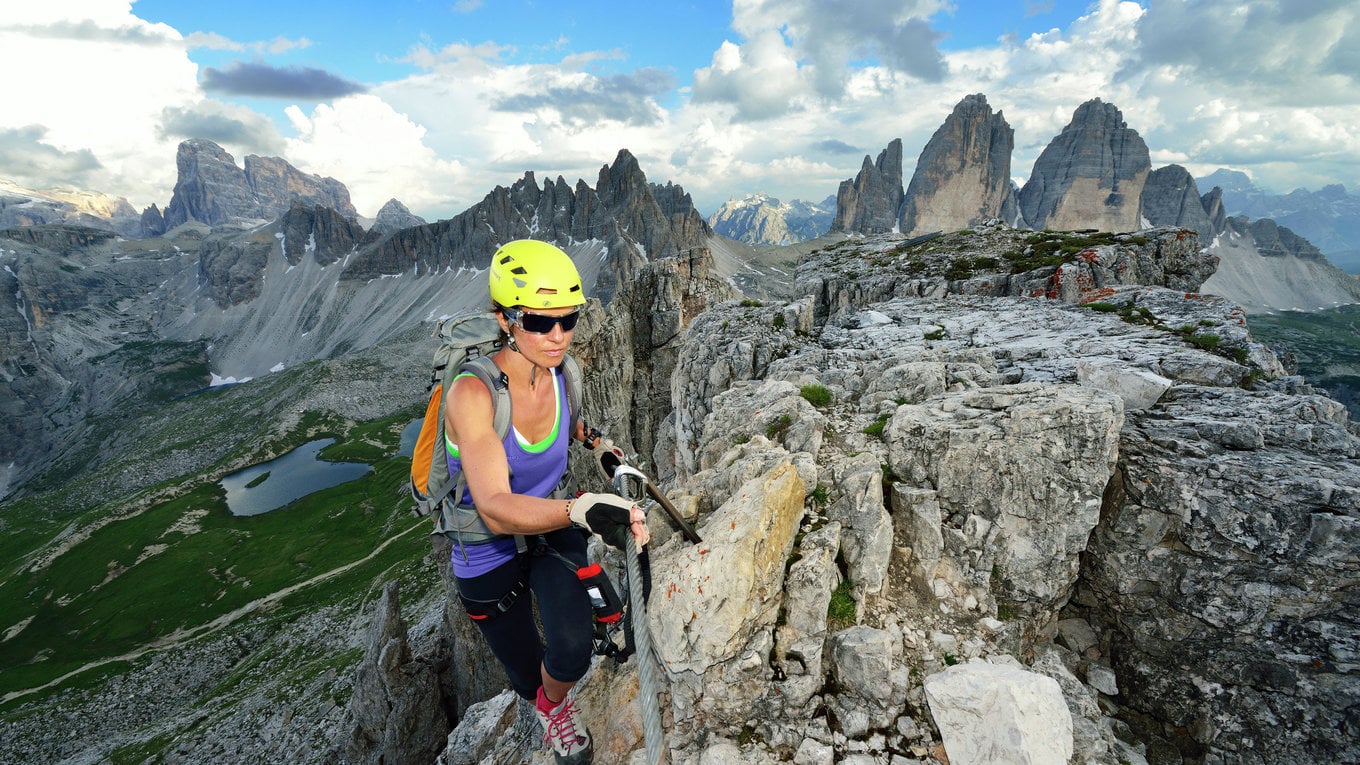 3 vie ferrate in the Dolomites of Sesto with an expert guide
1 guided climbing tour on the Cime Grande (3.003 m) of the Three Peaks - the symbol of the Dolomites UNESCO World Heritage
1 wellness voucher of Euro 75,00 for the Zirm SPA & Badl
7 day "Berghotel Board" with breakfast, dinner & cake buffet in the afternoon
Mountain equipment rental & maps
Are you interested in our offer?