A recipe for daisies – for a tasty surprise
Good AND healthy food while on holiday? It's an absolute matter of honour for the Vitalpina Hotels of South Tyrol! Enjoyable holidays and healthy eating should not be mutually exclusive – they should go hand in hand in a perfectly natural way.
The Hotel Pfösl is just one of the Vitalpina members to "use their loaf " when it comes to Slow Food. Their bread is home-baked, their herbs come from their own garden, and their
vegetarian dishes
lack for nothing in taste.
So why not try out the delicious taste of Slow Food as served up in our hotels in South Tyrol? Markus Thurner's vegetarian daisy recipe combines numerous Vitalpina values: appreciation for a centuries-old tradition-of raw materials; a love of what grows in his own garden; and a belief in the taste of nature. But above all, a firm conviction that healthy eating on holiday can also be fun!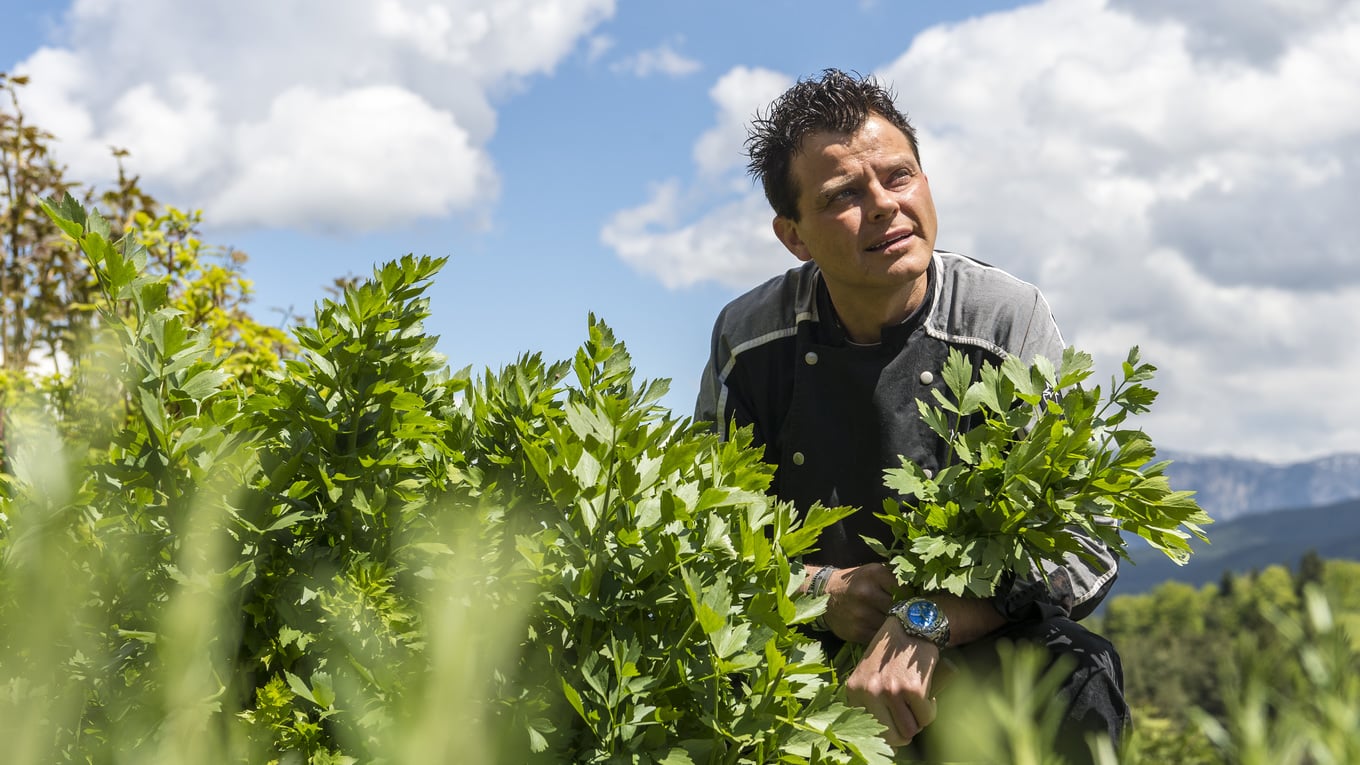 RECIPE: beignets made with daisies and secale multicaule with spring herbs and herb sauce
–
by Markus Thurner, Vitalpina Hotel Pfösl
Ingredients for 4 persons
For the beignets:
90 g secale multicaule (an ancient type of rye)
15 g daisies, finely chopped
2 eggs
20 ml olive oil
70 g strong flour
1 pinch baking powder
salt, pepper, nutmeg
oil for sautéing
Various herbs and daisies to garnish
Preparing the beignets:
Soak the grain in warm water for 8 hours, then mix all the ingredients together, season with salt, pepper and nutmeg, and sauté small beignets in hot oil.
Herb sauce:
2 egg yolks
50 ml white wine
100 g melted butter
lemon juice
boiled herbs
salt, nutmeg, white pepper
Preparing the herb sauce:
Whisk the two egg yolks with the butter, white wine and lemon juice until warm. Fold in the cooked herbs and season with salt, pepper and nutmeg.
To finish:
Arrange the beignets together with the herb sauce on a plate and garnish with various herbs and daisies.