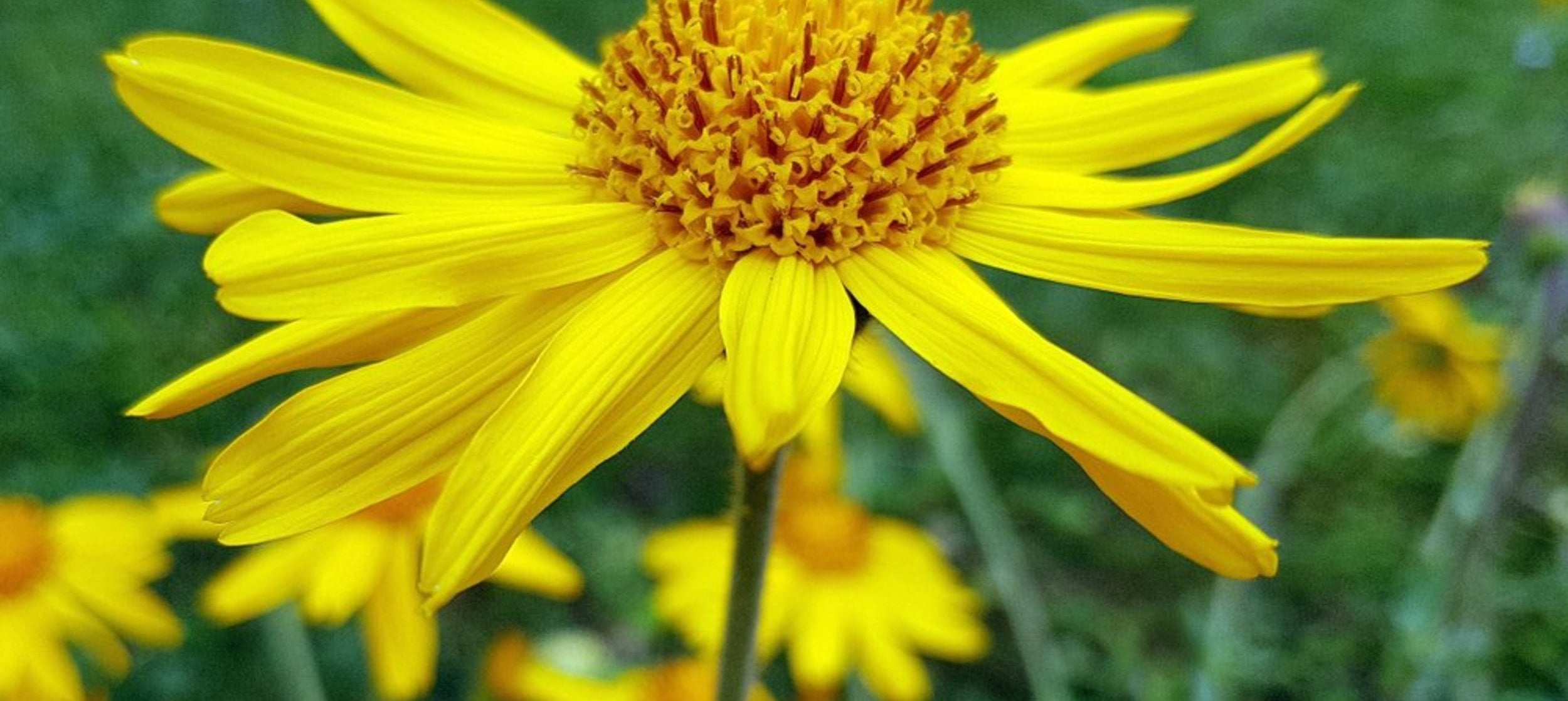 Arnica
The arnica plant grows about 20 to 60 centimetres, is aromatically fragrant and perennial. Arnica montana is the only arnica species in Europe, 32 other arnica species are found in Asia, North America, Siberia and Greenland.
In the Alpine region, arnica tinctures can be found in almost every household. It is very easy to make your own liniments for muscle and joint pain. Arnica liquor is very helpful for insect bites, bruises and back problems.

by
Wander Vital Hotel Magdalenahof
****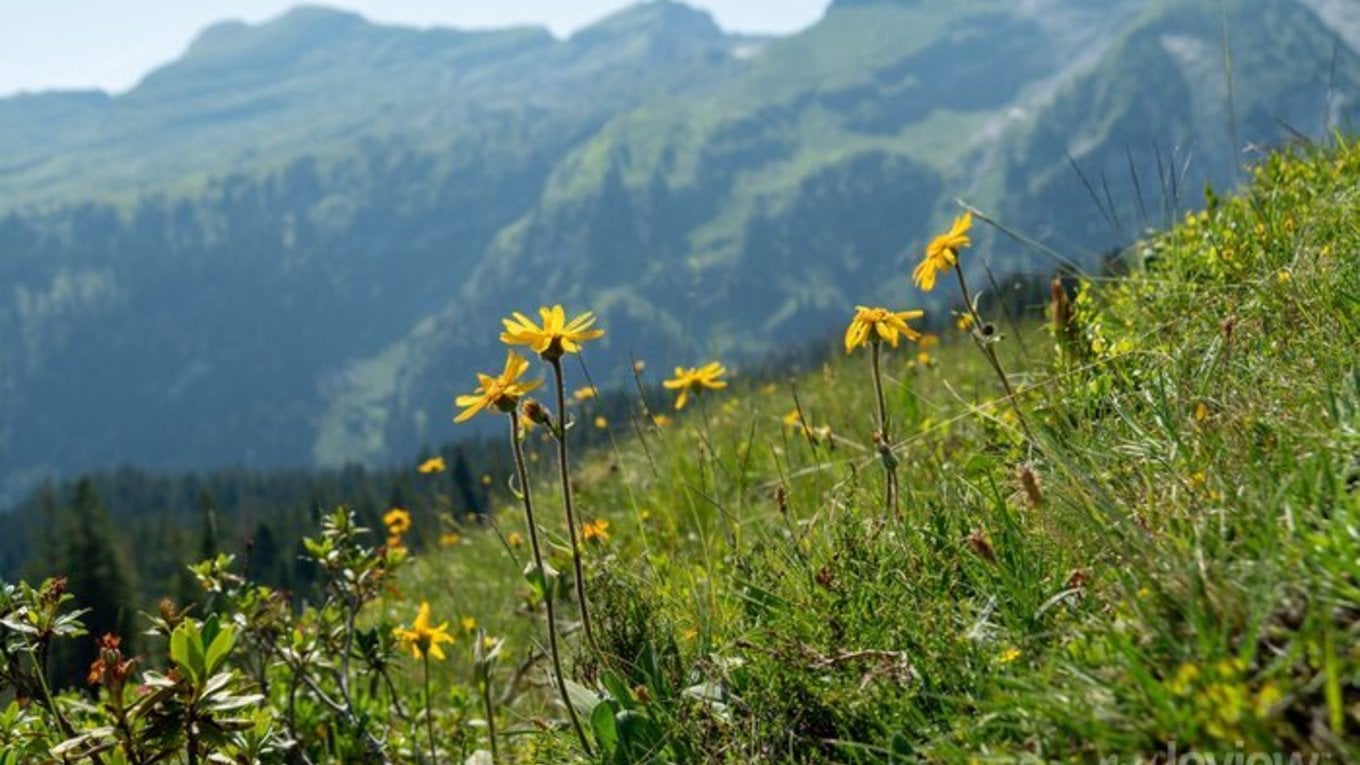 To make:
10g dried arnica flowers ( alternatively approx. 15g fresh flowers).
100g 40% alcohol

Put the blossoms in a bottle and pour the alcohol over them. Put the mixture in a dark place and shake the bottle regularly. After 2 weeks, pour the arnica schnapps into clean bottles using a sieve. Protected from light, the arnica schnapps is valid for 1 year.

How to use: put it into a poultice or rub it in approx. 2-3 times a day and a little diluted.

Arnica contains the so-called sesquiterpene lactone, which reduces inflammation, itching and swelling.
Arnica should only be applied externally on intact skin, under no circumstances should arnica be used internally!

Attention: In the Alpine region, the arnica plant is protected, it may only be used for personal use and only grows above 2000m on untreated mountain meadows.