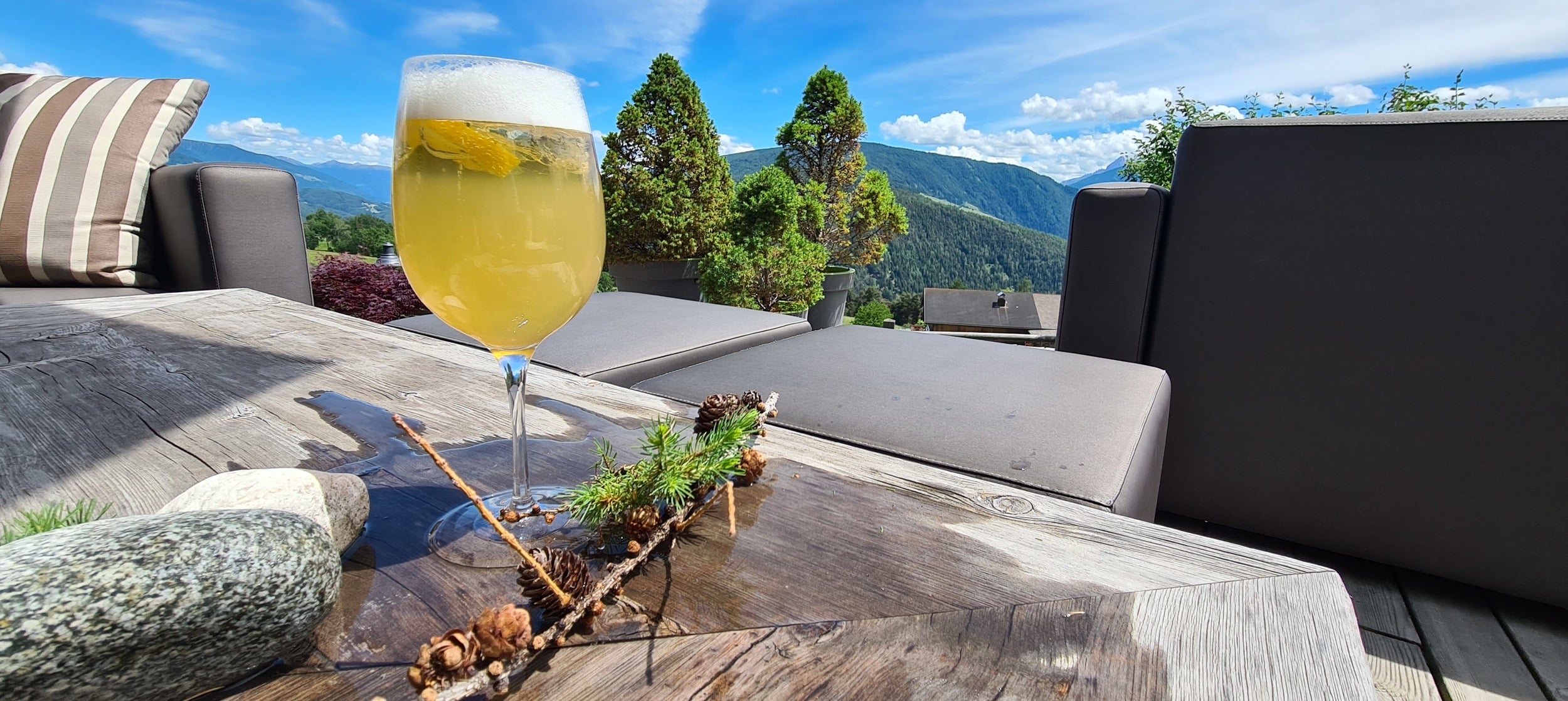 Cuddly small and refreshingly hearty

Did you know that we are the smallest 4* hotel in the Almenregion Gitschberg Jochtal?
Who are we? We, Kathi and Gerd, hosts at the Hotel der Berge in Meransen, enthusiastic Vitalpina Hotels members, because we live mountains and love nature.

We stand for mountainous moments of pleasure, both culinary and active.
With us there is regional, sustainable relaxation with every breath, supported with tips that come from the heart.

In one of our favourite time-out moments, in the mountains, we have developed a special thirst quencher and we don't want to deprive you of this recipe:

Sparkling on the Mountain: The Waldradler

-ice cube and ½ slice of lemon
-larch syrup
-sparkling mountain spring water
-regional beer

Take a wine glass, ice cube and lemon slice in it, add some larch syrup, fill 1/3 with bubbling mountain spring water and top up with a cool beer, preferably South Tyrolean beer 😉.

Cheers!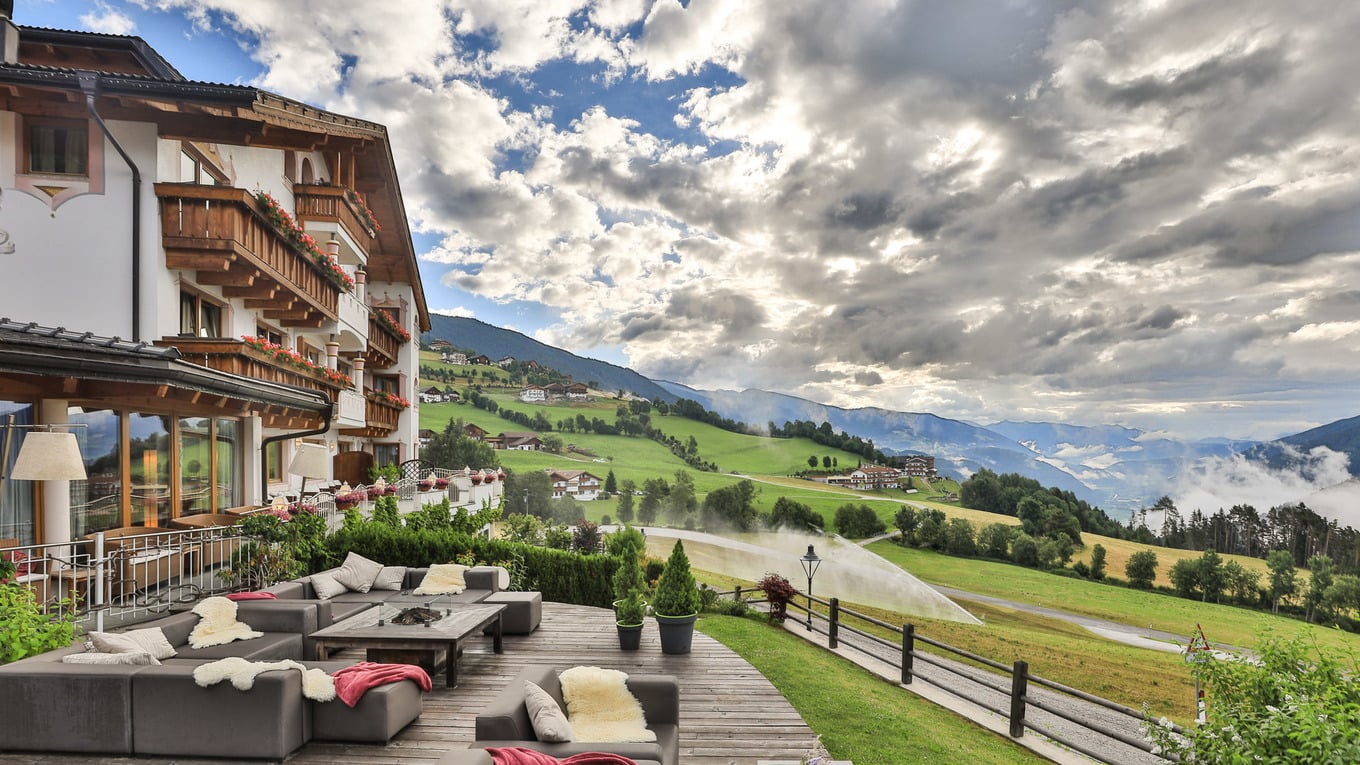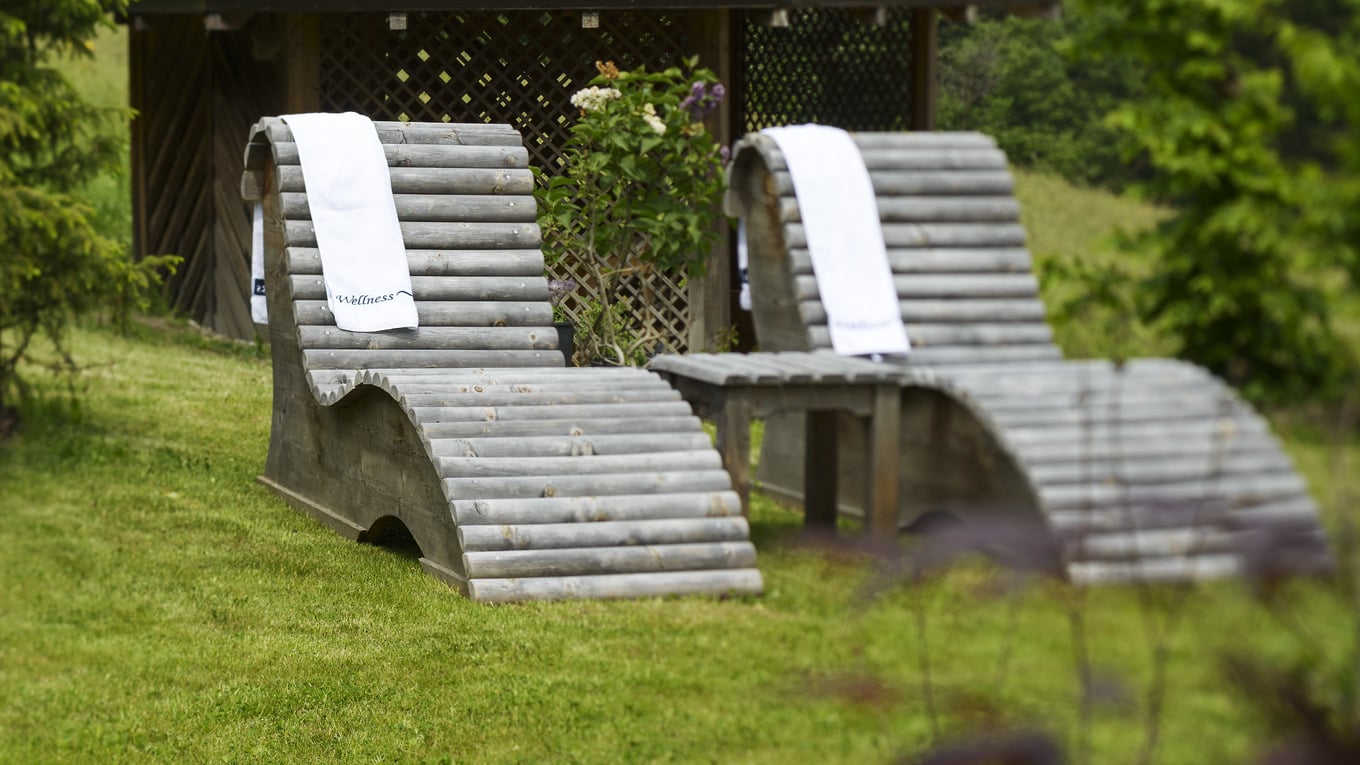 Cosily small, refreshingly warm!

Hiking mades different perspective!