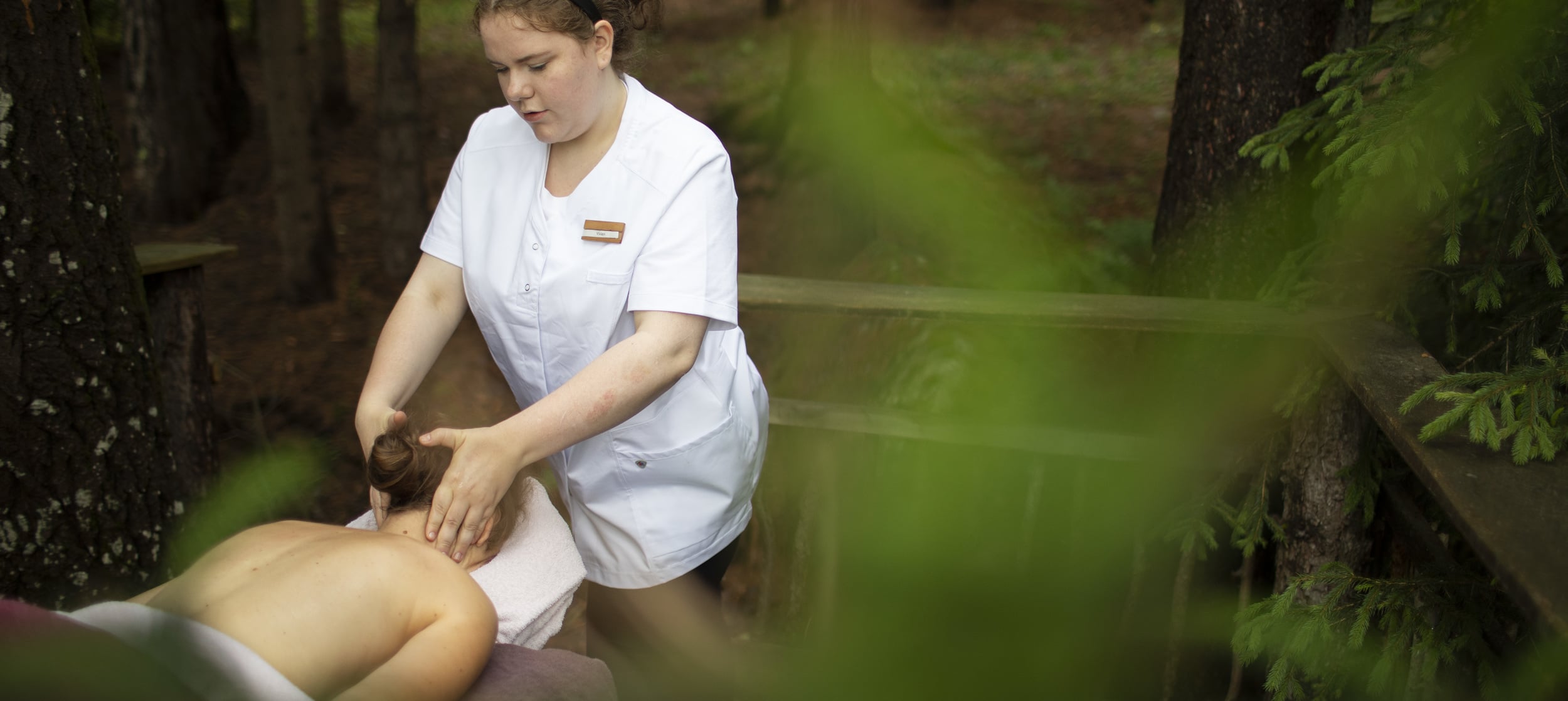 Experience the forest, feel the forest...
Forest
/forést/
noun, masculine [the]
larger area densely covered with trees
"a light, deep, dark, snowy, wintry forest".

Do you know the unique spicy resinous scent of the forest? The gentle rustling of the conifers when the wind sweeps through the treetops? The splendidly colourful song of the countless forest birds? The rustle of a squirrel burying its nuts as winter provisions?

Pure oxygen and the feeling of being absolutely grounded, of being one with nature.
We would like to give our guests this carefree lightness during our exclusive forest massage in the hotel's own forest.

Our masseuse pampers your muscles under the open sky and accompanies you into absolute deep relaxation.

Would that do you good too? We are convinced that pure nature is detox for all the senses!

-Did you know that forest calms?
-The scent of the forest has a positive effect on the metabolism; it has an anti-inflammatory effect.
-A short walk through the forest every day regulates the pulse and high blood pressure.
-The quality of sleep is improved by spending time in the forest.

Maybe see you soon, on the mountain!


the breath of the trees gives us life