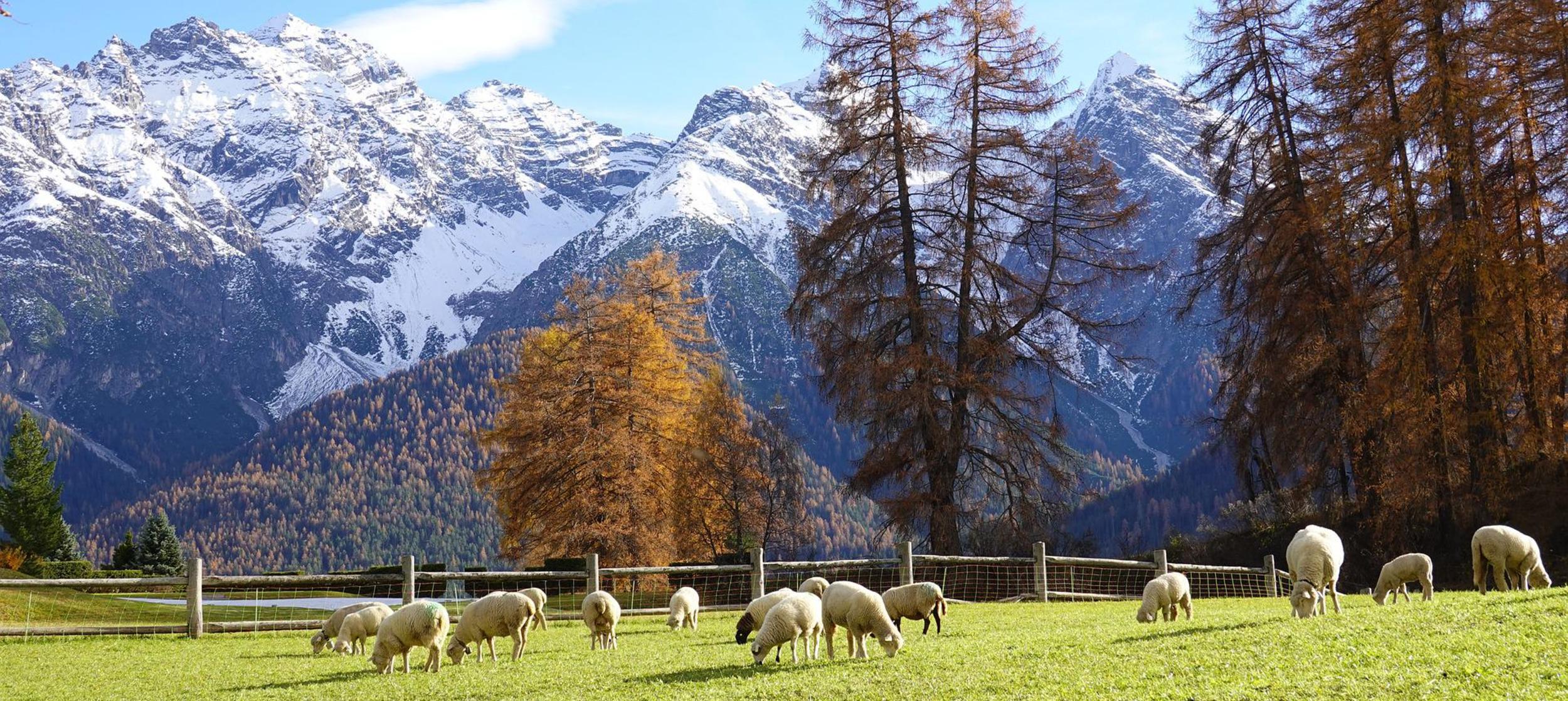 Fascination play of colours in autumn
Nature lovers, photographers and connoisseurs are fascinated by the golden fireworks of the larches every year. The lower the temperatures, the shorter the days, the more colourful it becomes in our forests. A blaze of colour, almost kitschy when you think of the bright blue sky and perhaps snow-covered peaks. But simply incredibly beautiful (kitschy) 😁.

Unfortunately, this golden needle dress does not last long, as the larch is the only conifer that sheds its needles. It grows in alpine zones where water is sometimes scarce and it can be very cold and frosty; in order to survive in this harsh region, it is protected by shedding its needles in winter.
What is supposedly golden is a breakdown of chlorophyll, the "leaf green" in the plant world. A few frosty nights serve as the impetus for this and the magnificent colour change takes its course.

Our namesake is incredibly beautiful to behold at any time of year, tall, imposing and in some places ancient. The best storytellers, they might say. And this fragrance? Incomparable, woody, needle-like, spicy..simply larchy.
This wonderful tree runs like a thread through our house. Visually, culinary and for the nose there is also a lot.
Perhaps you would like to sniff your way through, with us on the mountain!


Autumn shows us how beautiful it can be to let go