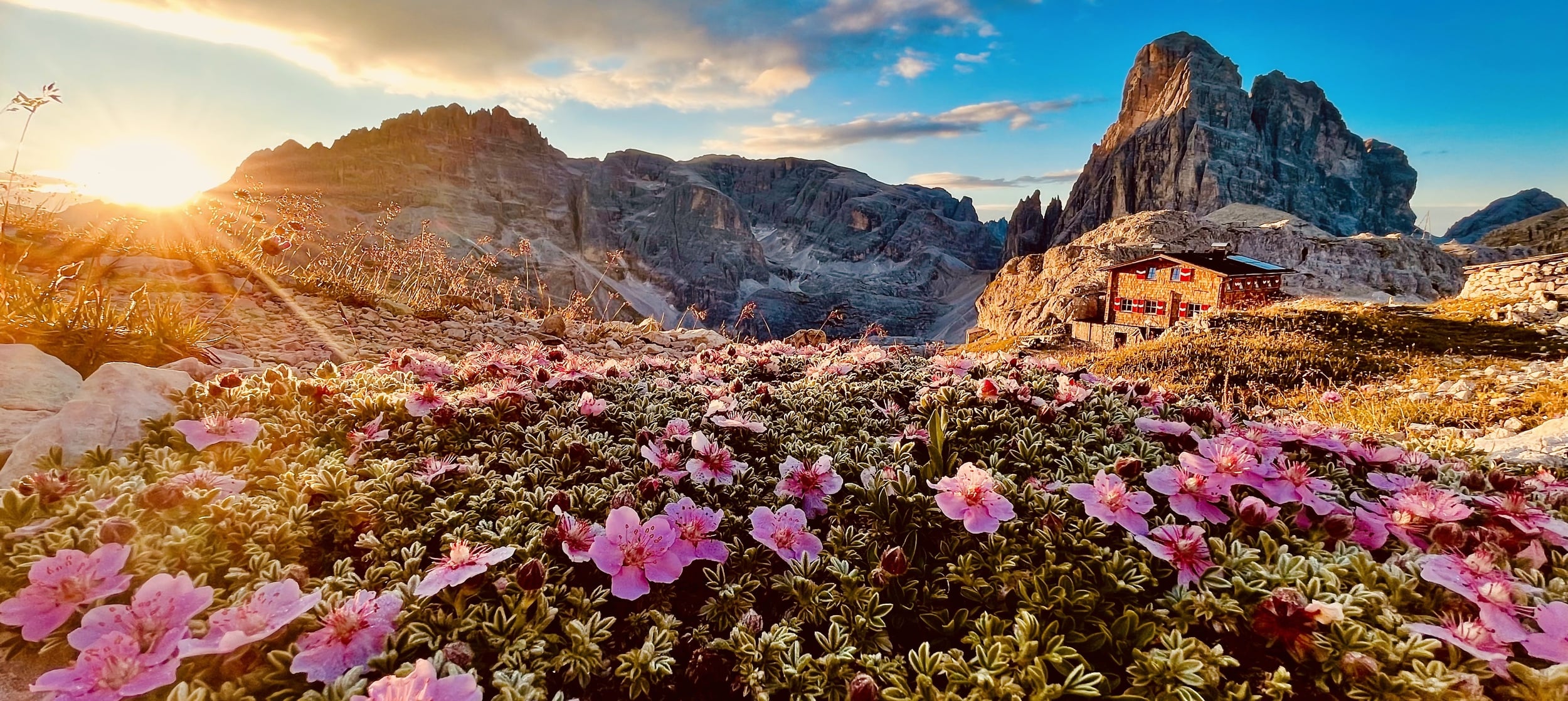 Hello, Rifugio Pian di Cengia!
Hello, Rifugio Pian di Cengia!

The sight of this small refuge run by cordial hosts made the hiker's heart beat even faster than it already did on the ascent from the Fischlein valley.

The hut with the red and white painted shutters, the outer walls traditionally clad in wooden shingles, standing proudly in the middle of the Sesto sundial, how beautiful can tradition be, please?
Everything that has to do with hiking, climbing, mountain sports in general meets at this smallest and yet highest hut in the Sesto Dolomites.
And we have had the pleasure of enjoying the calm after the storm; the dishes taste as good as they look: prepared with love.

From the golden evening light to the warming morning light, we were allowed to be guests.
Over small stony paths, through meadows and scree, this wonderful hike took us through the Sesto Dolomites for 2 days.

Our guests and also hotel manager Gerd think back wistfully to the 2-day mountain experience at the Lärchenhof, because it was once again something very special.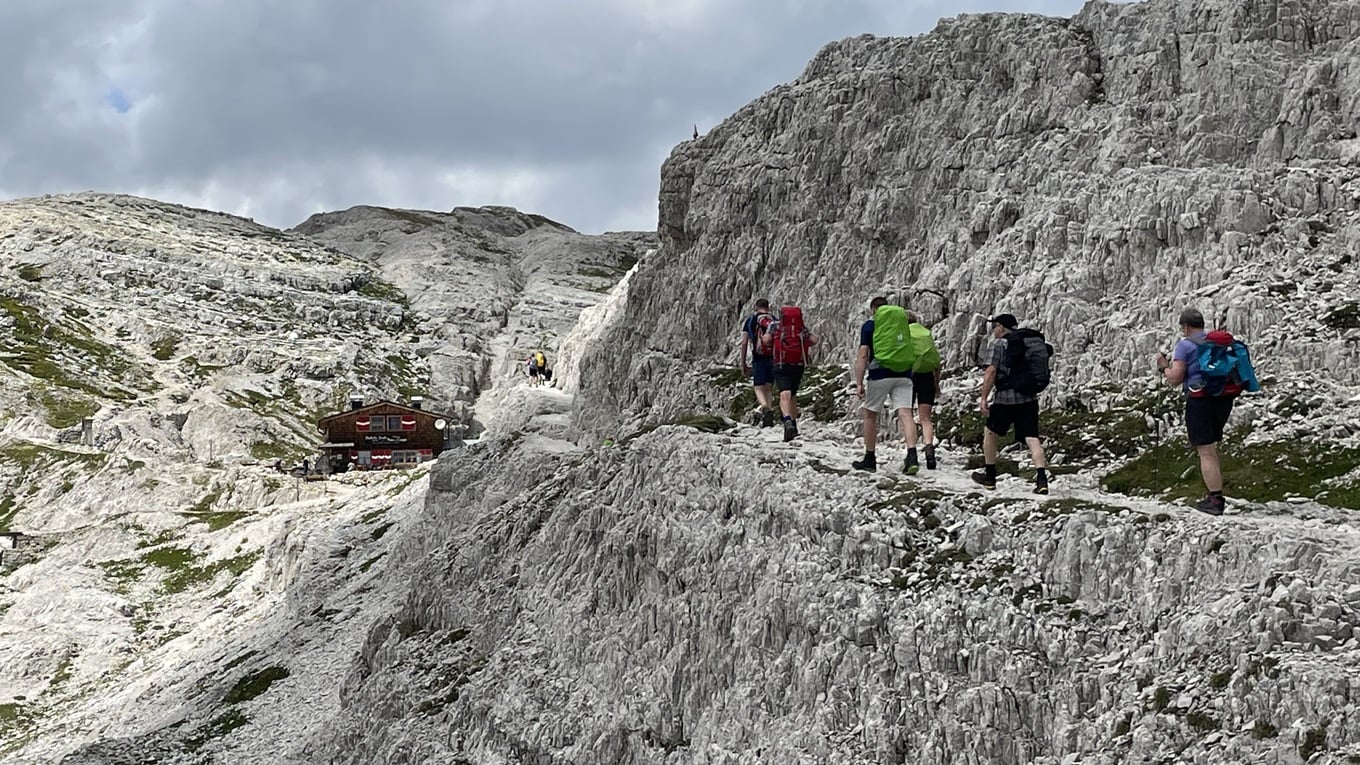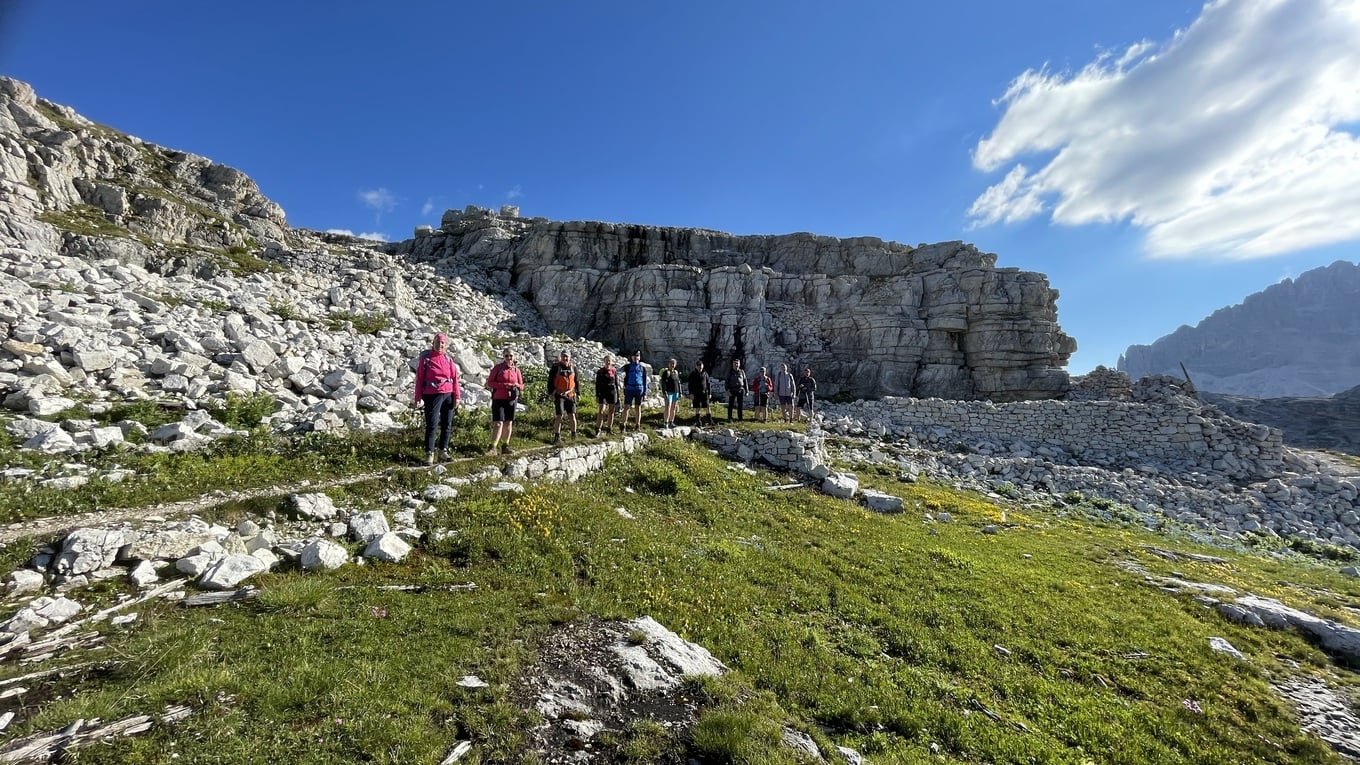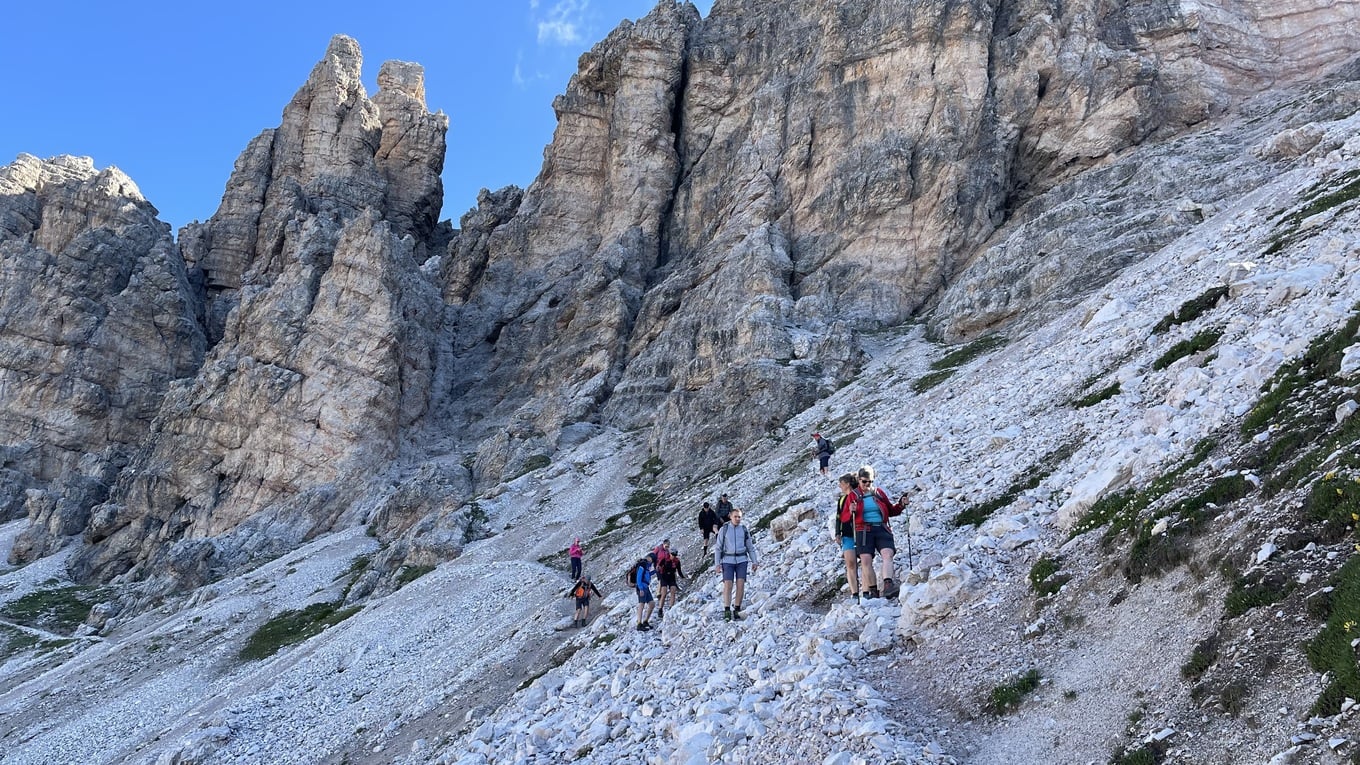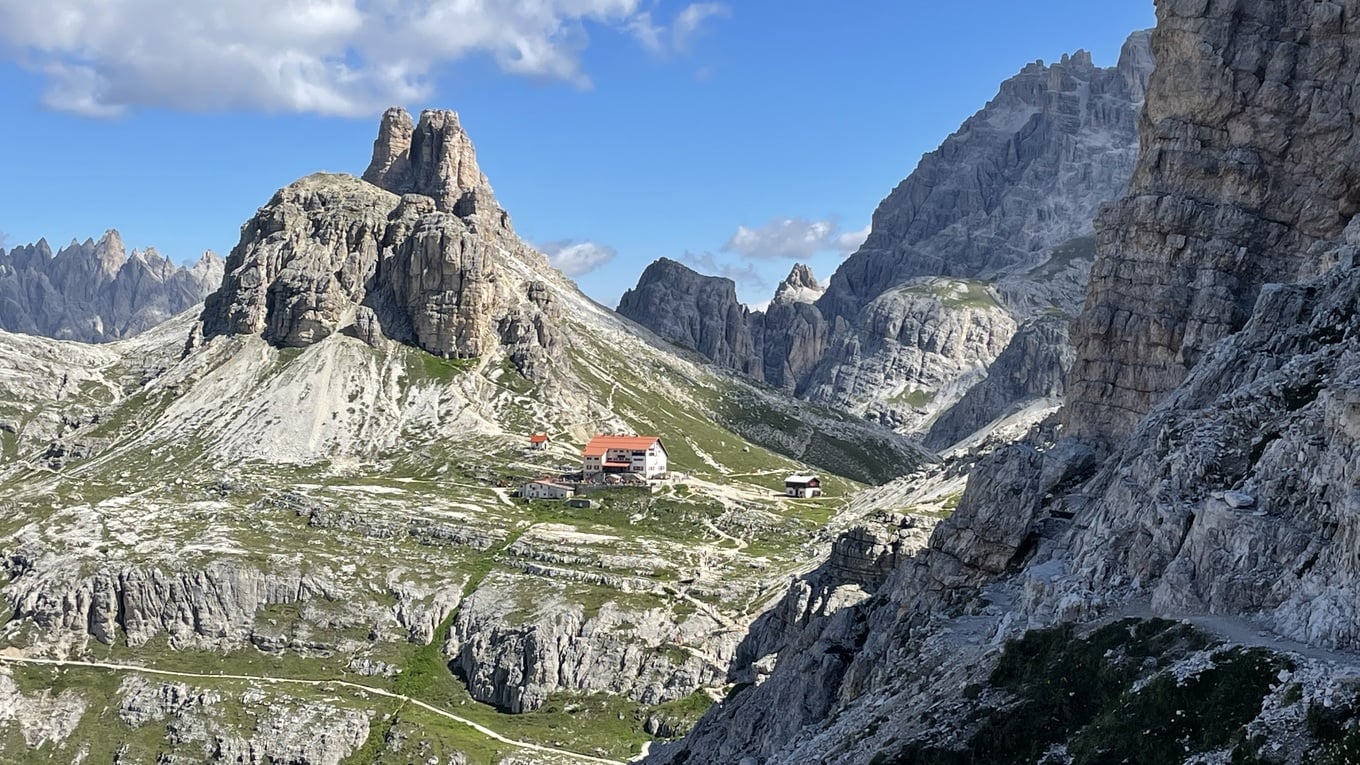 We can only achieve a common goal together, not next to each other and not behind each other.