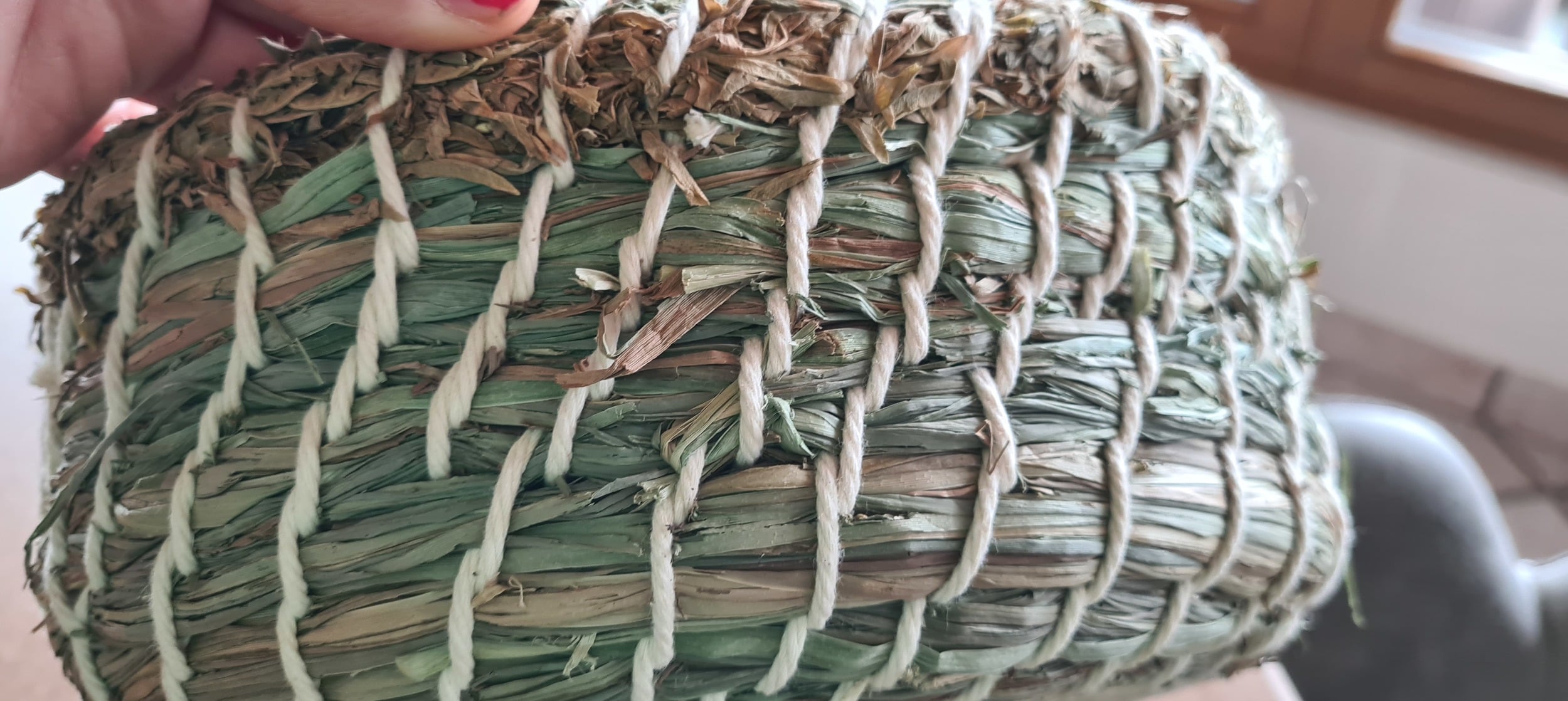 Love of nature
Naturally beautiful

It gets hyggelig at home as soon as you use cosy cushions, fluffy blankets and natural decorative elements. Surely you also like to reach for the feel-good elements in a shop. These elements look cosiest when they are made of natural materials. We have a great decoration tip for you. Our florist made baskets out of hay and dried ferns, which served as Easter nests this year. 😊 You can also use this basket as a bread basket, maybe you need a gift basket, how great if you can make it yourself, isn't it?

Our Vitalpina Hotel place a lot of importance on nature-based decorative elements, we love and live nature, indoors and outdoors.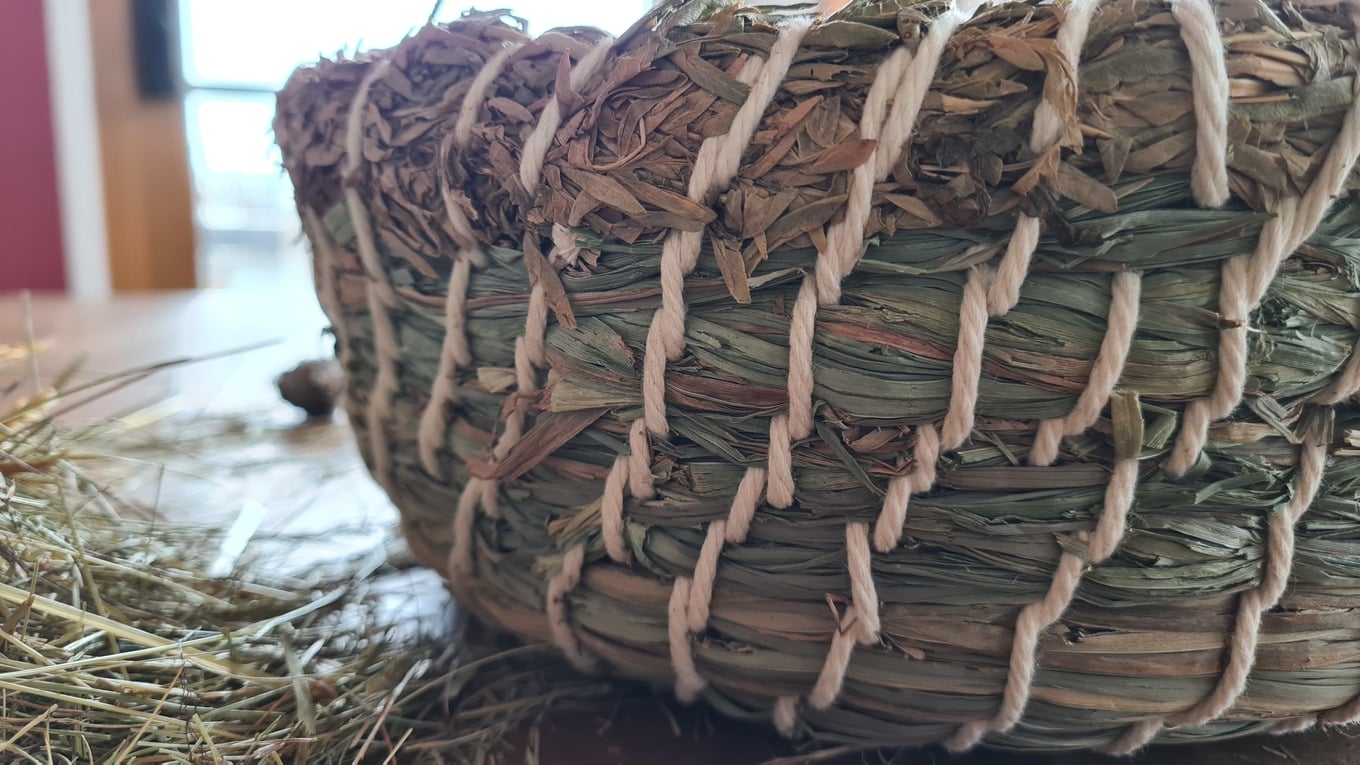 But now for the instructions, let's get started:
For 1 basket of approx. 20 cm diameter you need the following:
4 double hands of hay or long grass
1 double hand fern
1 firm loooong cotton string or woollen string (colour choice according to your taste)
We recommend natural fibres, so you can compost the whole object after use.
1 thick needle
1 pair of vine scissors
1 knife
1 pair of scissors
We start with a strand of grasses (approx. 1 - 2 cm thick) and knot the end. The tighter the knot, the more stable your basket will be. Then we start to sew into the knot and wrap it with approx. 7 loops, so the base becomes really firm. (Visually like the pattern of a life ring) We put the remaining strand of grasses in a spiral around the knot and keep sewing it to the base.
The base should have a diameter of about 16 cm. To achieve this size, we keep placing a new bunch of grasses in the middle of the existing strand that has not yet been sewn and join it to the base with a neat seam. Please note to sew in neat even distances. The basket simply looks nicer. 😊
Now we change the technique a bit and instead of spiralling it, place the grass ON top of the base and sew that spot back up. The technique repeats until you have reached the desired height of your basket. How high you want to sew the basket is up to you. We have sewn a strand of fern as a finishing touch to create a little visual highlight.
There are no limits to your creativity. Just give it a try!
Have fun with it!
PS. If the string is too short, it is best to knot the new string inside the basket with the existing string.

"Learn from nature's speed: its secret is patience."