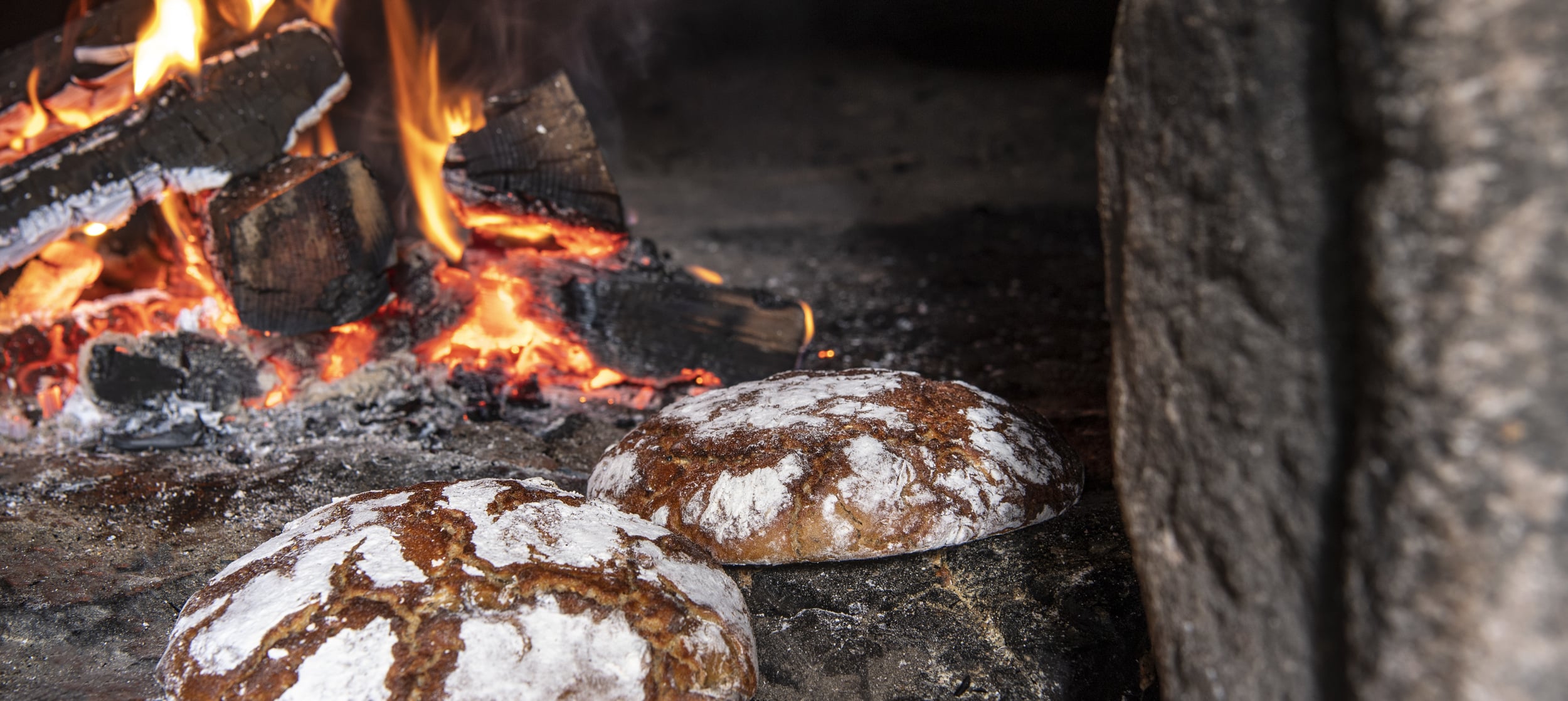 Recipe for "Vinschgerl" with sourdough
Have you too fallen in love with the
"Vinschger Paarl"
, the paired rounds that are among South Tyrol's most typical and most popular types of bread? Whether served with butter and jam for breakfast or with smoked ham and cheese as a snack, this sourdough bread tastes good at any time.
If you would like to try your hand at baking Vinschgerlen for yourself, this is just the right place: the artists from the kitchens of the
Hotel Pfösl
are today spilling the beans – or at least the flour as they reveal the recipe for their Vinschgau bread with its wonderfully full flavour.
Baking a Vinschgerl takes time and patience because first you have to make the rye sourdough. Even though our recipe for Vinschgau bread belongs to the loftier baking arts, the kneading and waiting are all worthwhile. Simply the aroma that wafts through the kitchen while you are baking will make up for every effort. Discover our
"Vinschger Paarl" recipe made with wholemeal flour and sourdough
– and bake yourself a piece of South Tyrol!
Let's bake some "Vinschgerlen"!
Recipe for "Vinschgauer Paarl" with sourdough
Hotel Pfoesl
Ingredients for 2 breads
approx. 1 kg dough:
200 g wholemeal rye flour
200 g wholemeal spelt flour
100 g wheat flour
300 g rye sourdough
220 ml lukewarm water
50 g butter, softened
20 g sugar
10 g fennel seeds
10 g caraway seeds
20 g salt

Also required:
wheat flour for the baking tin
butter for the baking tin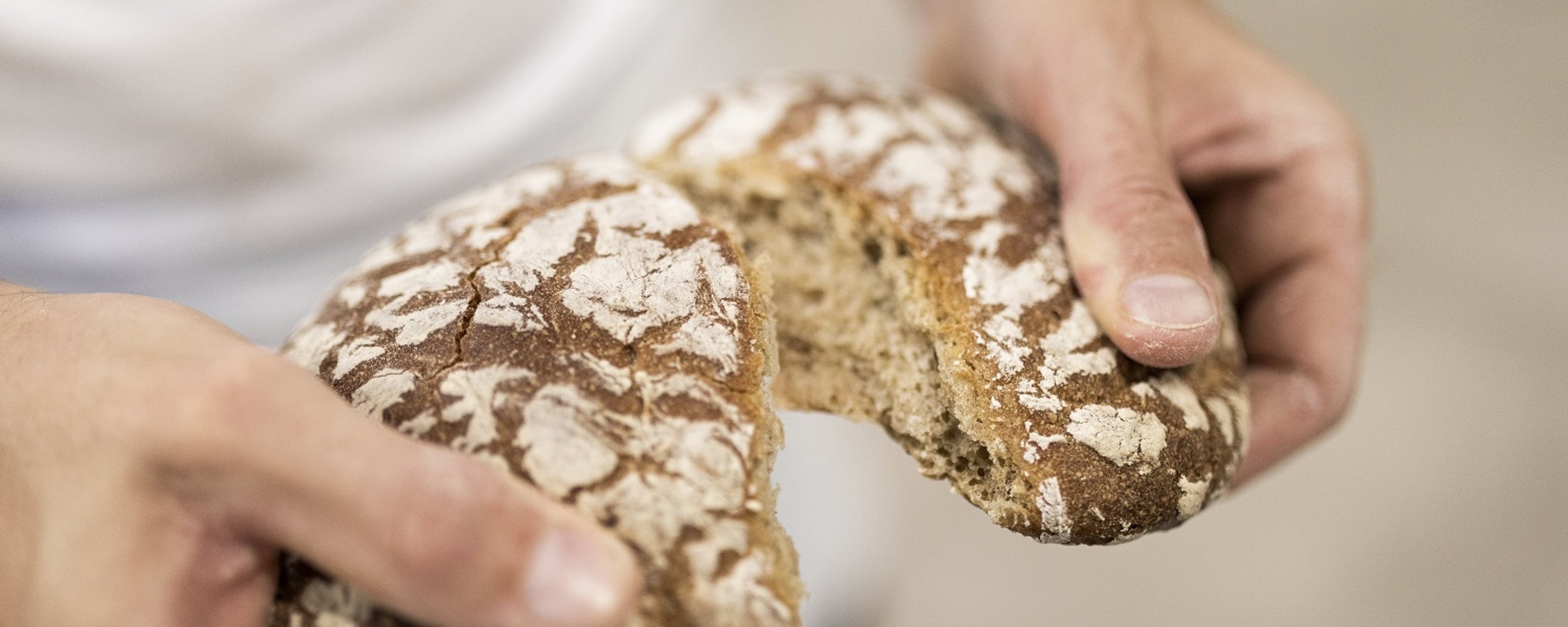 Preparation:
Rye sourdough
For approx. 400 g sourdough:

Day 1
Place 50 g of rye flour in a wooden bowl and mix with 70 ml of lukewarm water. Cover with a cloth and leave to rise for 24 hours at a maximum temperature of 35C.
Day 2
Add 50 g of rye flour and 70 ml of lukewarm water to the mixture and mix well. Cover with a cloth and leave to rise for 24 hours at a maximum temperature of 35C.
Day 3
Repeat the process from the previous day with another 100 g of rye flour and 60 ml of lukewarm water.
Day 4
The rye sourdough is ready when it smells slightly sour and bubbles have formed. It can then be used for baking.

Tip: To make a successful sourdough it is very important to use a wooden bowl. To ensure that the acid is retained in the bowl, never wash it out with water. The more often you use the bowl, the better the sourdough will be.


Preparation (approx. 1.5 hrs):

Mix together the wholemeal rye flour, wholemeal spelt flour, wheat flour, rye sourdough, water, butter, sugar, fennel seeds and caraway seeds.
Add the salt and knead the mixture in a food processor for about 7 minutes at a slow speed.
Cover and leave to rise for about 30 minutes in a warm place.

***
Next, divide the dough in half and form two round shapes with the dough.
Place the dough shapes in the buttered loaf tins that have been sprinkled with wheat flour. Cover with a cloth and allow to rise at room temperature until they double in volume.
Bake for approx. 20 minutes in a preheated oven at 200C.