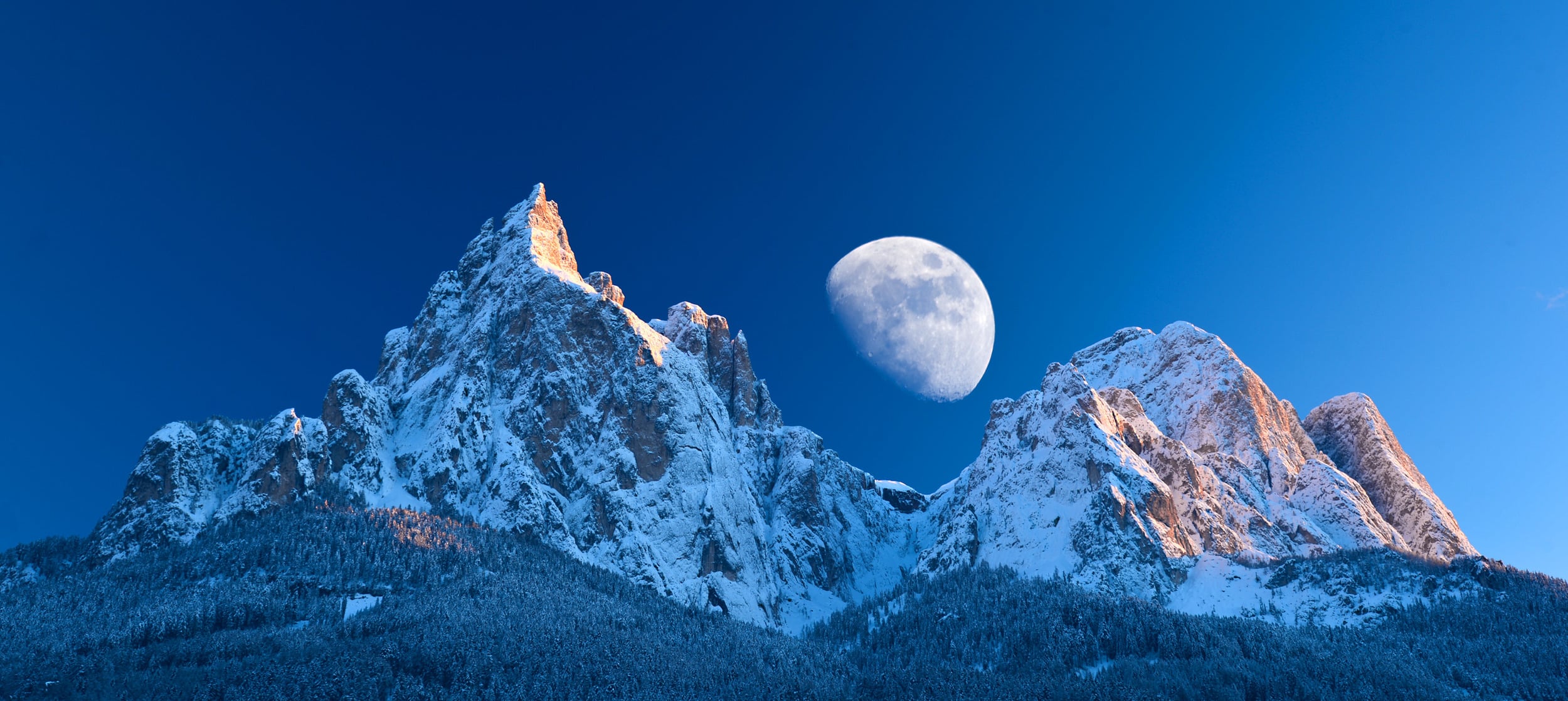 Room with a view
Curtain up .... !!! To the UNESCO World Heritage Dolomites!

Yes, that's how in our house the look goes to the mountains!

In front of your panoramic balcony, the mighty coral reef of Mount Sciliar grows over 1400 meters high.

The rising moon seems to want to bed itself in the freshly fallen snow. Who wouldn't want to swap places with him???