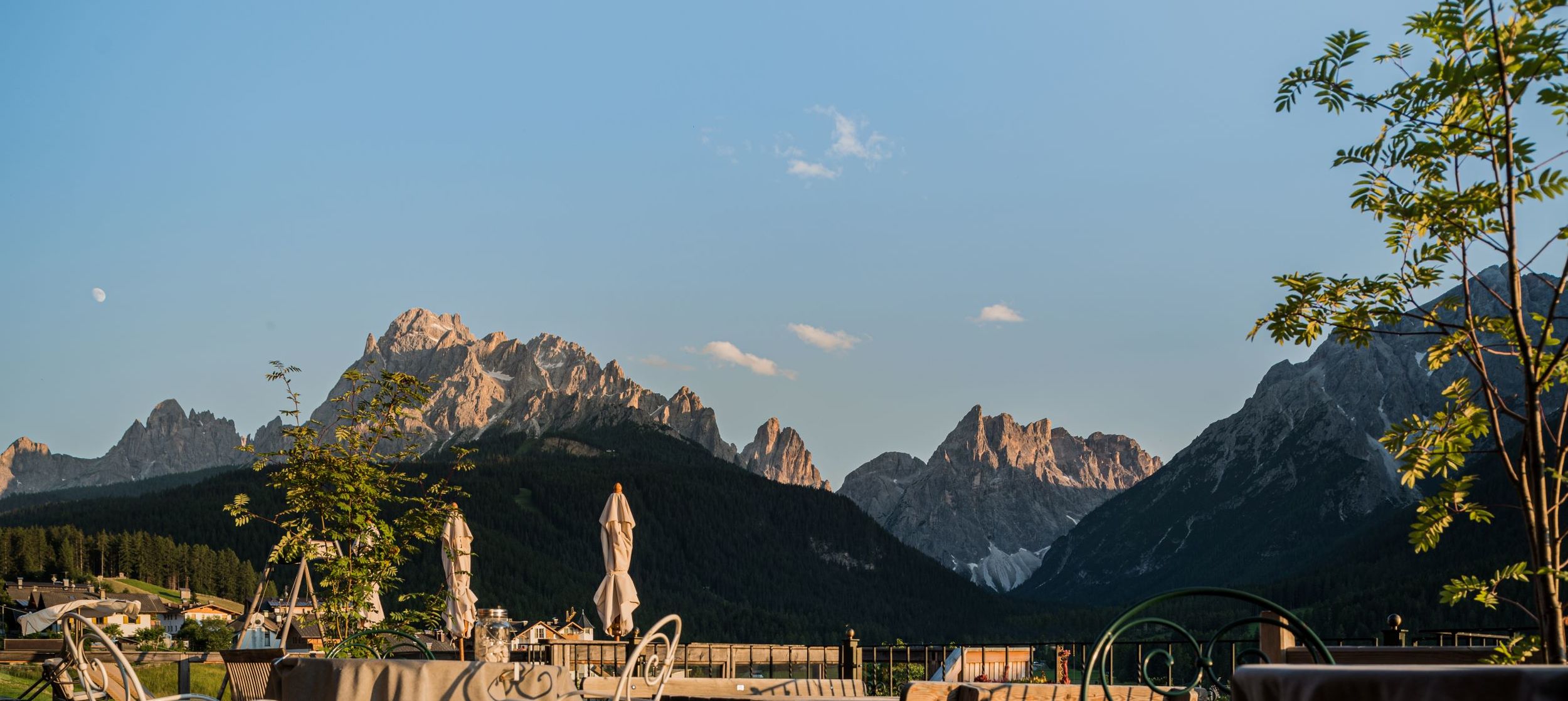 Sexta Hora
The largest stone sundial in the world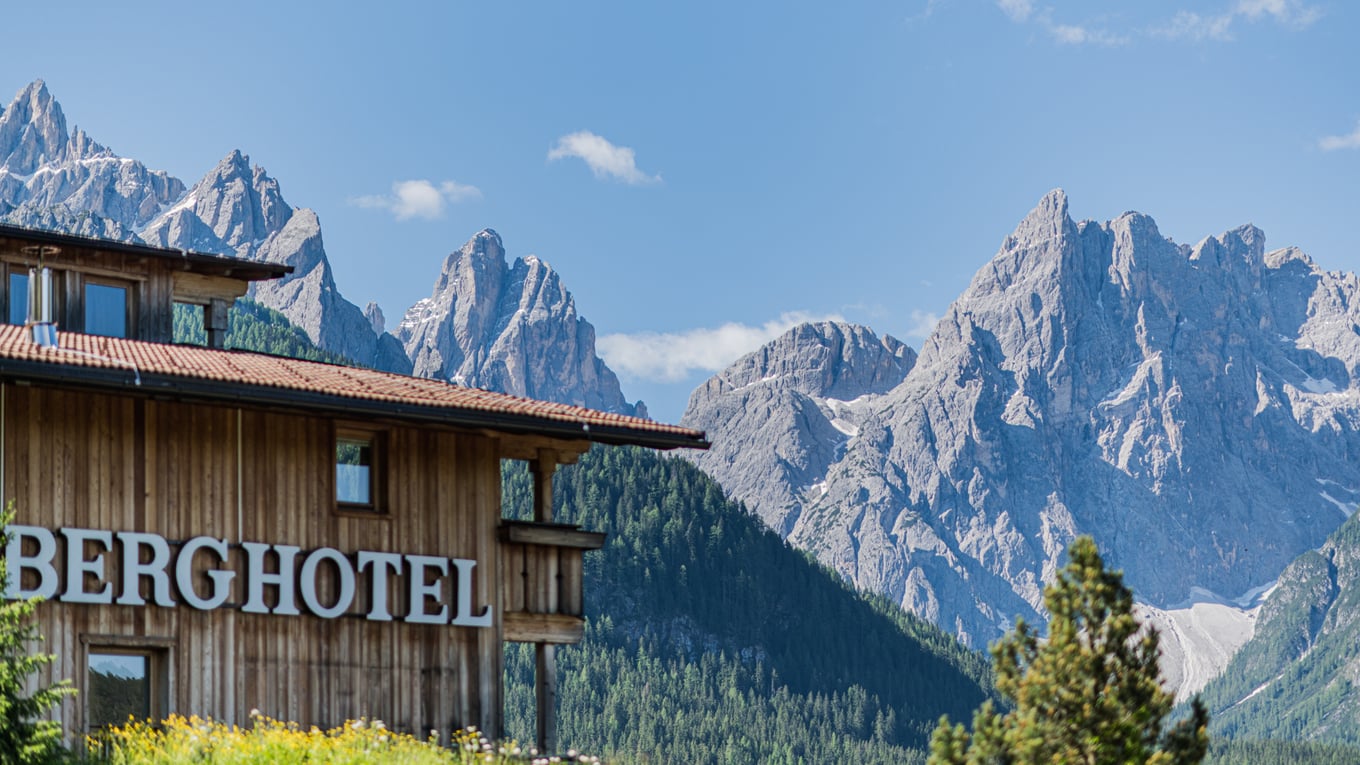 A unique natural spectacle in the world - peaks nine, ten, eleven, twelve and one - the sundial of Sesto. Viewed from the terrace of the mountain hotel, the course of the sun coincides with its designation.
In winter the sun is exactly above the nine at 9 o'clock, above the ten at 10 o'clock and so on. For 5 hours the mighty mountain peaks of the Sesto Dolomites are probably the biggest sundial ever! Only the introduction of daylight saving time screws things up a bit - but only a bit!
But who actually discovered that you can read the time on this mountain range in Alta Pusteria? The history of the Sesto sundial probably goes back to the ancient Romans, who settled in the Dolomite region already 2000 years ago. They counted the hours of the day from sunrise. At noon, the sun was above today's Zwölferkofel, but for the Romans it showed the "sexta hora", the sixth hour.
This could even be an indication of where the place name Sesto originally comes from, because only from Sesto you can see the sundial in its full width. Sesto, therefore, the place where the sixth hour is measured.