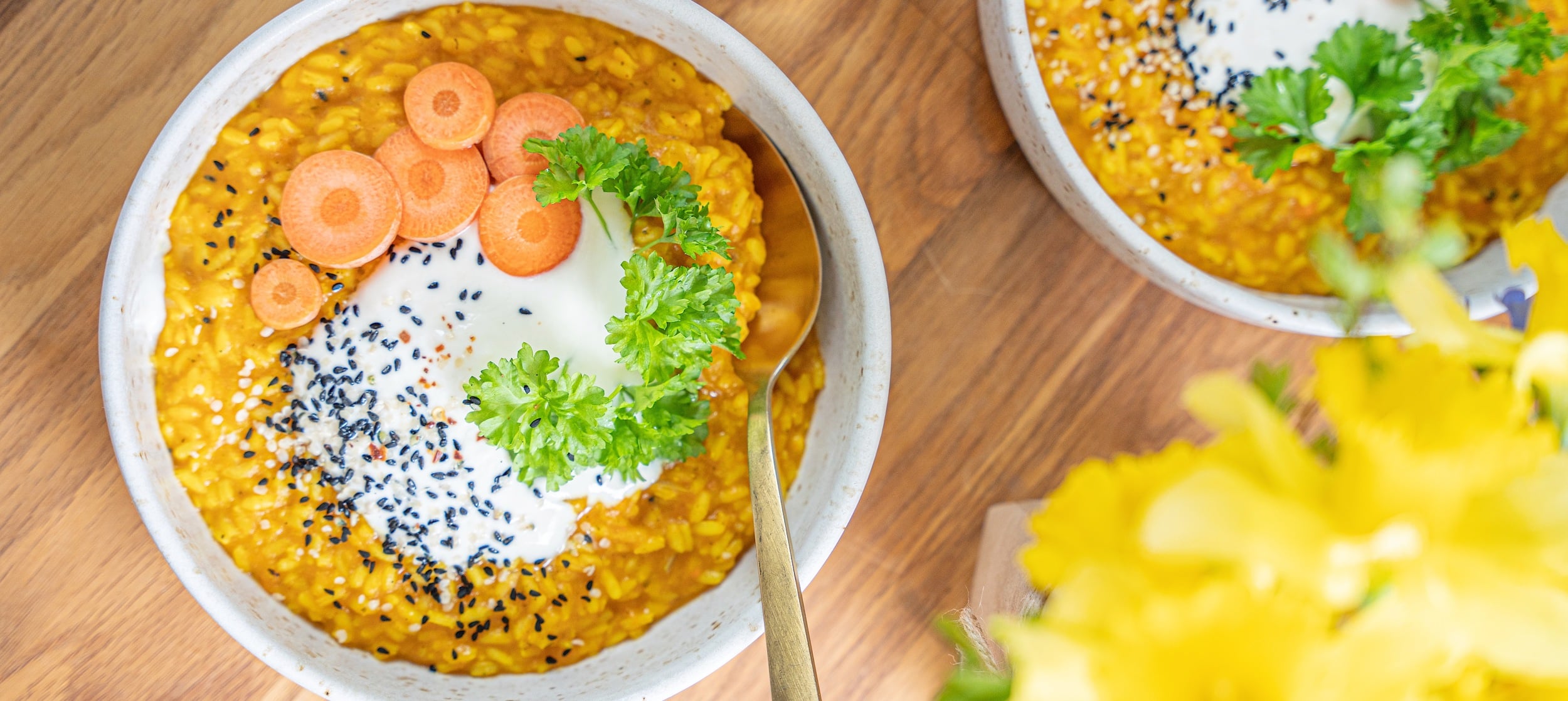 Springtime carrot risotto
Easter lamb, roast hare, ham, hearty pastries – by tradition lots of meat is eaten at Easter, especially as Easter Sunday marks the end of the Christian fasting period for many people. But for those who want to do things differently this year and avoid meat and other animal products at Easter, we have a delicious vegan alternative: a colourful, springtime carrot risotto. Here is the recipe for you to try at home: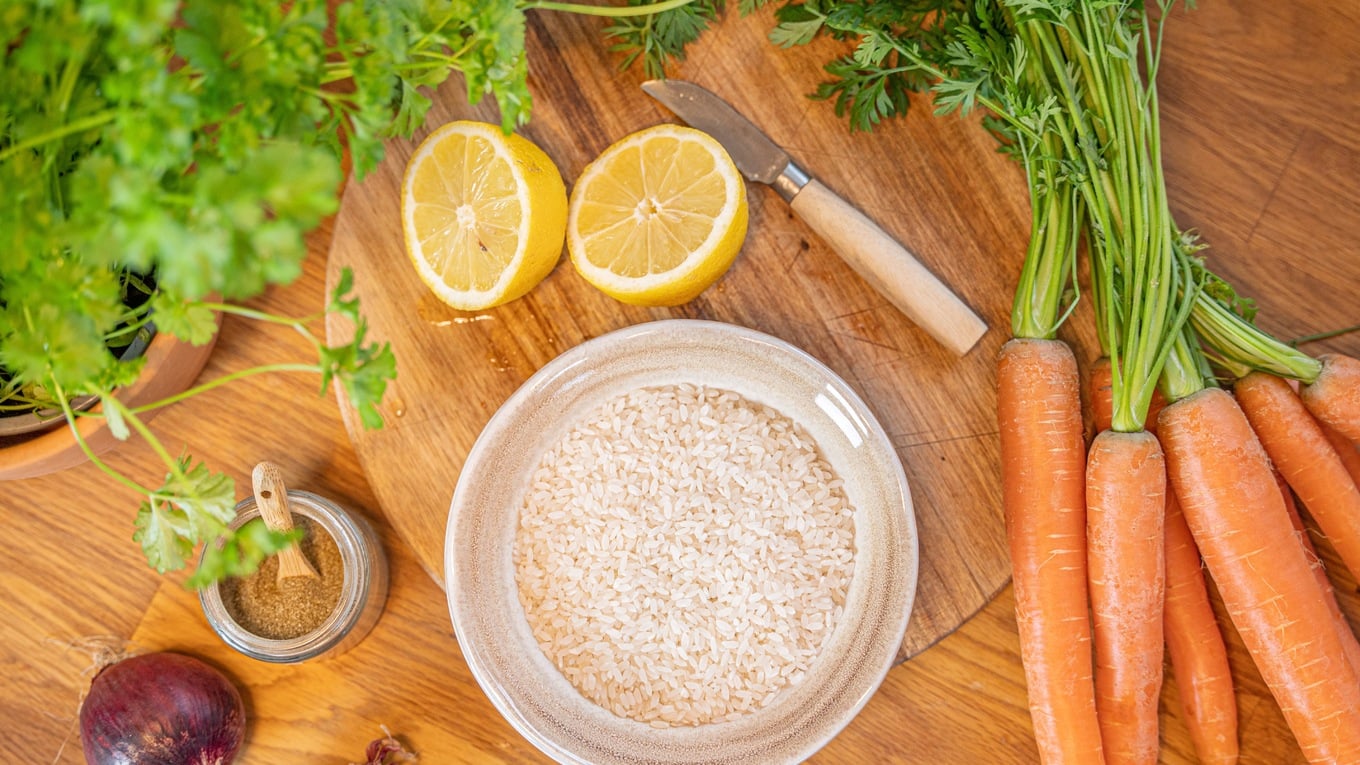 Ingredients for 4 servings:
300g risotto rice
1 bunch carrots
2 red onions
2 garlic cloves
½ lemon
8 tbsp soy yoghurt
750 ml vegetable stock
2 tbsp olive oil
50 ml dry white wine
20 g vegan margarine
1 tsp turmeric
1 tsp ginger powder
1 tsp nutmeg
salt
pepper
chilli
hemp seeds
black cumin
fresh parsley
Preparation:
Put two carrots aside for later. Wash all the other carrots, cut into large pieces and boil for about 15-20 minutes until soft.
Purée the carrot pieces with about 100 ml vegetable stock using a blender or hand mixer.
Peel and chop the onions and garlic.
Heat the olive oil in a saucepan and lightly fry the onions. Add the garlic and sauté briefly.
Add the risotto rice, fry briefly and deglaze with white wine.
Gradually add the rest of the vegetable stock and simmer the rice for about 25 minutes, stirring constantly.
Meanwhile stir in the puréed carrots, margarine and the juice of half a lemon.
Just before the risotto rice is cooked and the mixture is nice and creamy, cut the two remaining carrots into thin slices and stir them in. You can save a few slices for garnishing. Add a little more liquid if needed.
Season with turmeric, ginger, nutmeg, salt, pepper and chilli.
Divide the finished carrot risotto into deep plates or bowls. Top each portion with about 2 tbsp of soy yoghurt.
Garnish with fresh parsley, hemp seeds, carrot slices and black cumin.