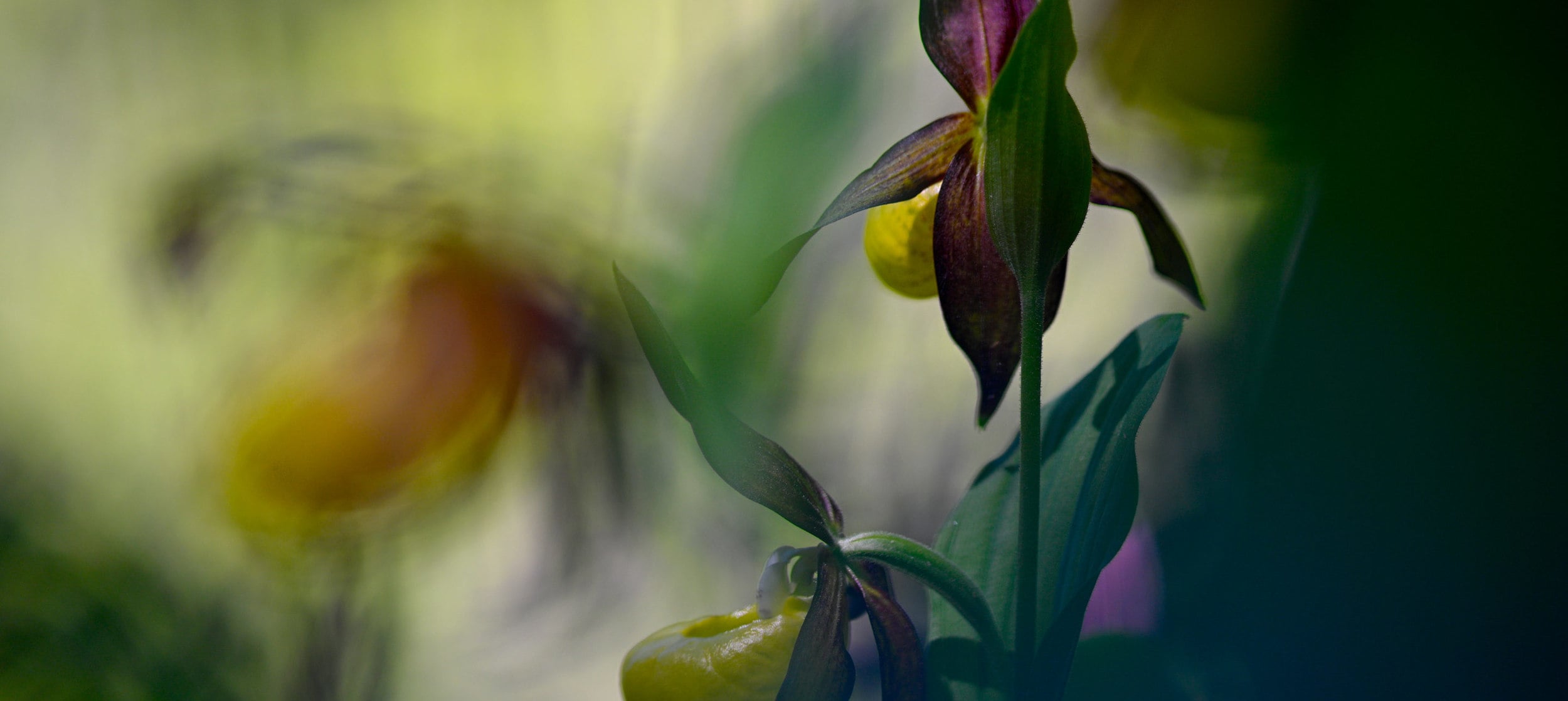 The enchanted place
They still exist, those secret places you don't want to share with anyone in the world. For the simple reason that you don't want to betray the protection of the place. Through shady woods, steep meadow slopes, past rushing waterfalls and well protected under single spruce trees, I get to my "secret place" every year around this time. And I join my friends, the orchids, the lady's slipper, dozens of which endure my careful presence.

Here I feel in harmony with the elements and part of the whole.

Someday I will initiate my children into the secrets of the lady's slipper. In the fullest confidence for the appreciation of the secrets of our mountain world.