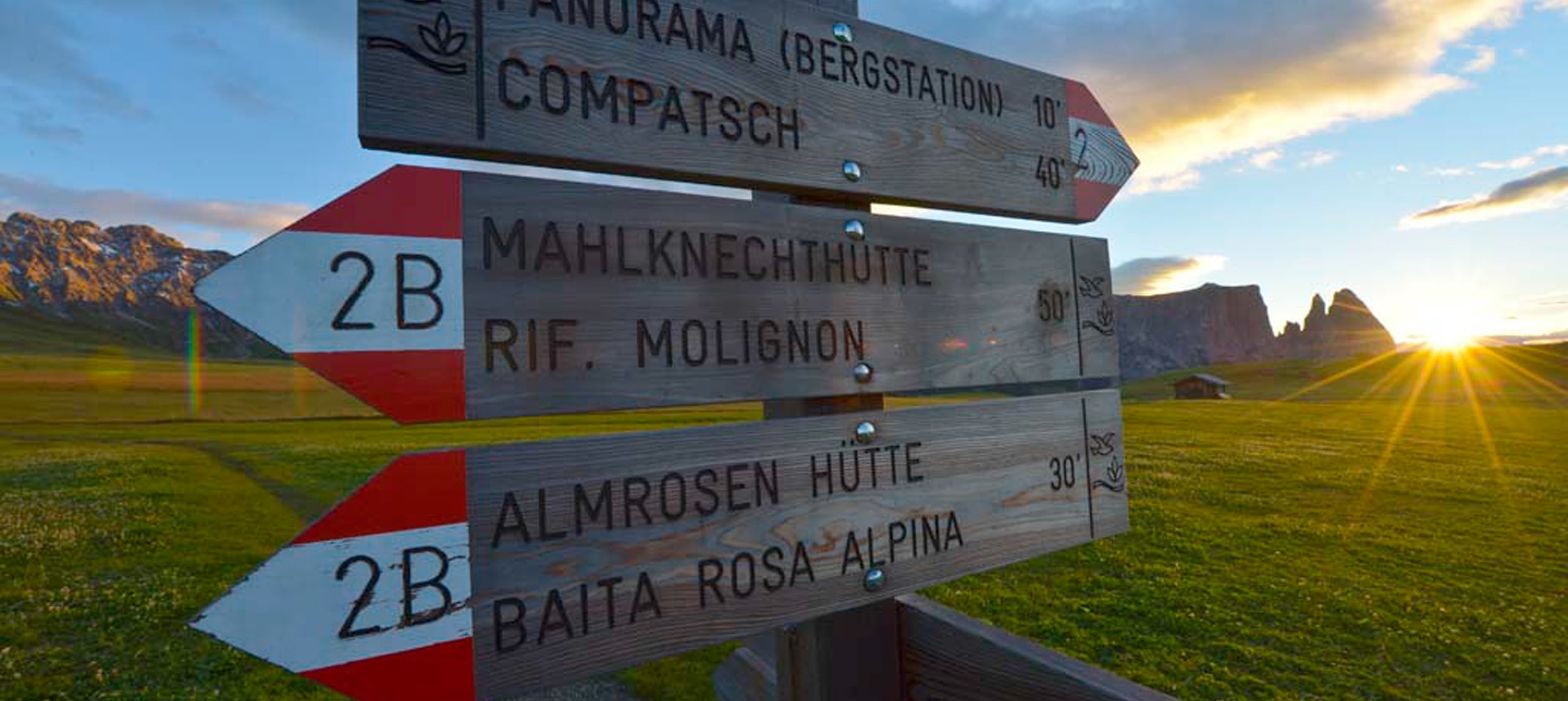 The most beautiful trails in fall Alpe di Siusi
Kings in the Dolomites: The Friedrich - August Trail: from Sella Pass to Rifugio Sasso Piatto and Alpe di Siusi


Mount Sciliar: from Alpe di Siusi to the top of Mount Sicliar and descent to lake Fié.


Coral Reefs and vulcanos - The Rosszahn Crest: from Alpe di Siusi to the Rosszahn Crest


Beautiful views on Val Gardena - Stevia: from Seceda through Piza Cresta to Rifugio Stevia


Völsegg Peak - cult place and beautiful views: from Tires to Monte Cavone an Völsegg -Peak.
Our expert hiking guides will show you the most beautiful trails and guide you safety through the Dolomites and back home.