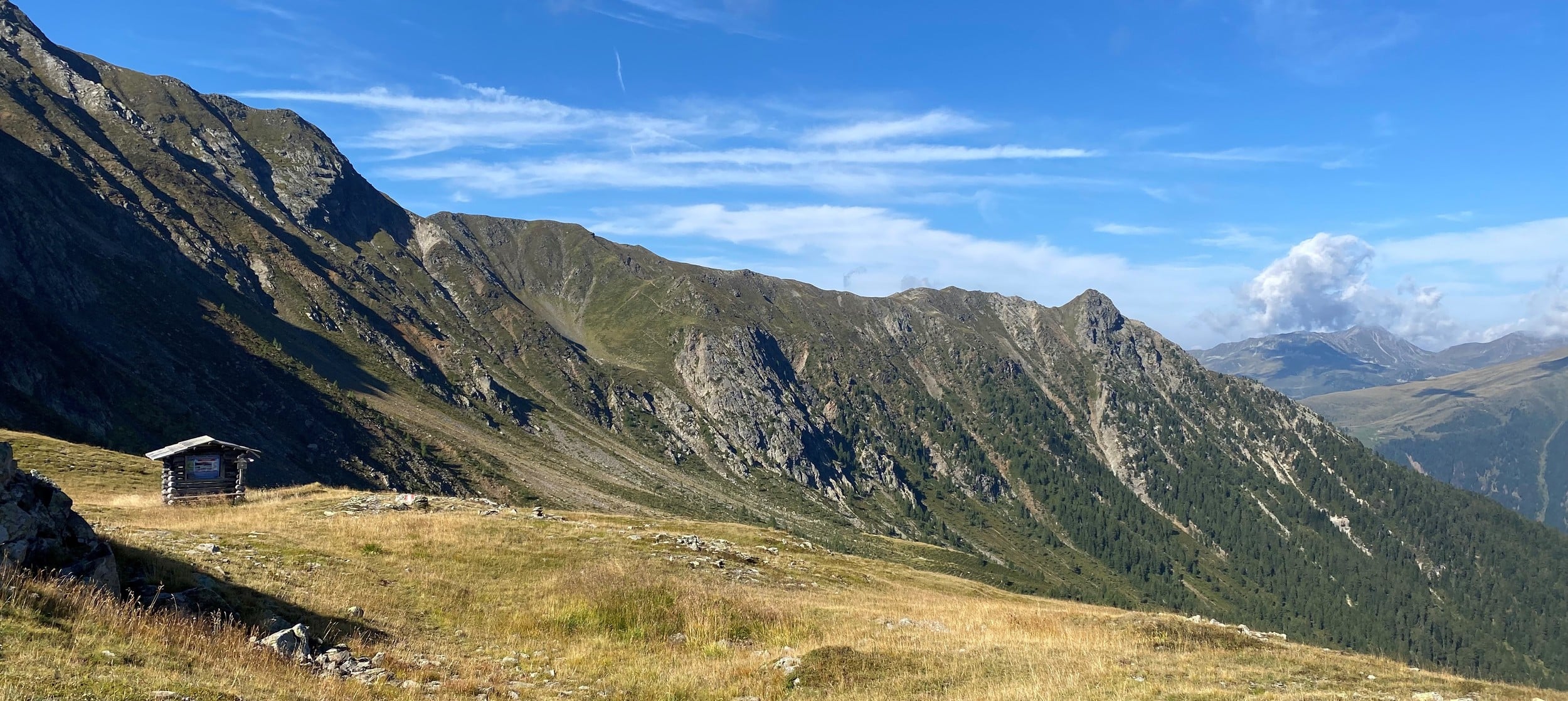 The path across the cols
...hike along the old smugglers' paths.
by
Wander Vital Hotel Magdalenahof
****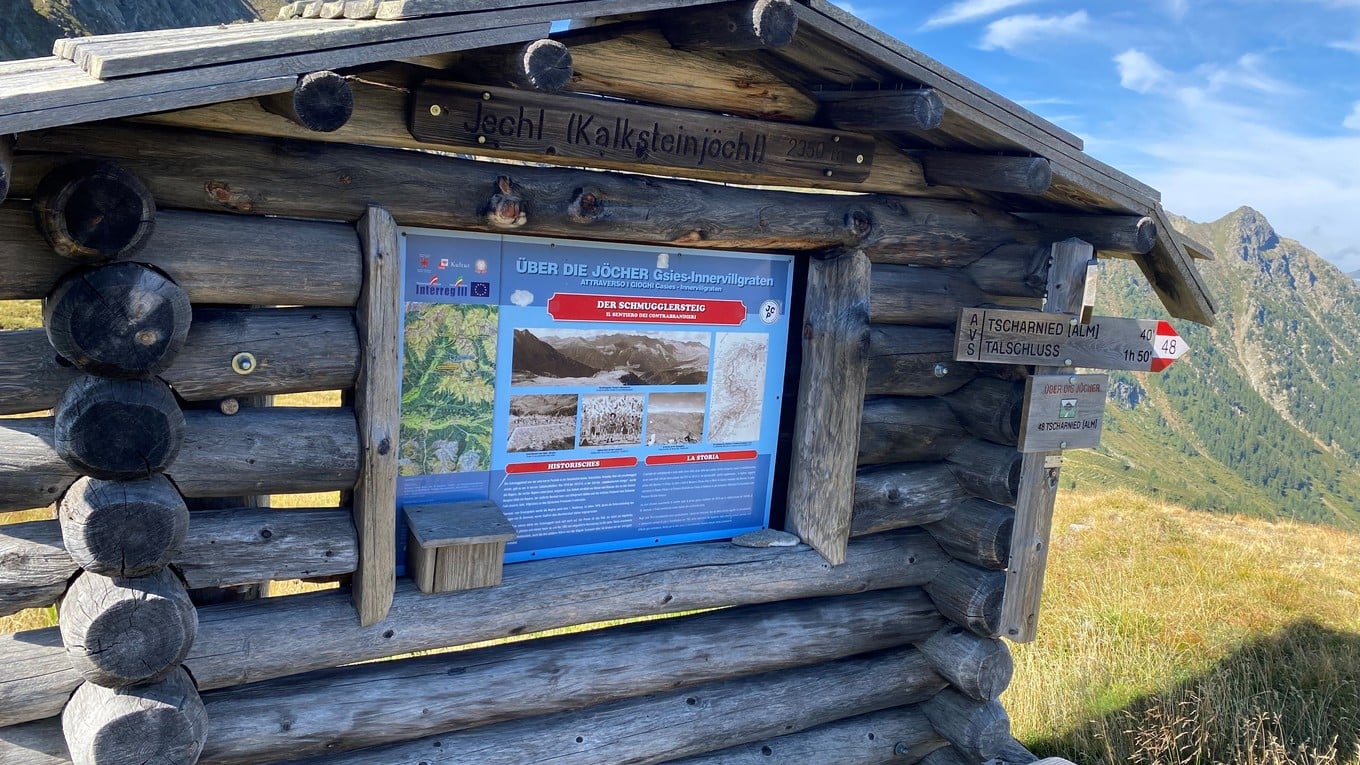 The Defregger Alps form a mighty natural border between the Gsieser Tal (I) and the Villgratental (A), which the inhabitants of the two valleys have always crossed to trade. In the years 1810-1814, as well as after the Second World War, various goods were smuggled across the border of the two valleys. The "Über die Jöcher" (Joch=crossing) that were created at that time were later provided with information boards, so that a total of three cross-border nature trails were created, which are dedicated to different topics. They provide an insight into the history and hard farming life of the valley inhabitants.

The best-known smuggler's trail leads from S. Maddalena Valle di Casies to Kalkstein in Villgraten via the Kalkstein Jöchl.
From the head of the valley in Gsies you hike along trail no. 48 to the Tscharnietalm (1976m) and on to the Kalksteinjöchl (2349m), also called "Steiges Heache". The descent leads steeply via the Schmugglersteig (13a) down into the Rosstal valley. Past the Oberlipper Alm and Unterlipper Alm to Kalkstein (1630m) in the Villgraten Valley (A). The trail can also be done in the opposite direction!

Walking time: 4:00-5:00 h.
Difficulty: medium.