Vegetarian barbecue evening
Simple ideas

Summertime is barbecue time, but barbecuing doesn't automatically have to mean meat or fish. Today I'll show you a few ideas for vegetarian barbecue dishes that are quick and easy to prepare – and taste delicious!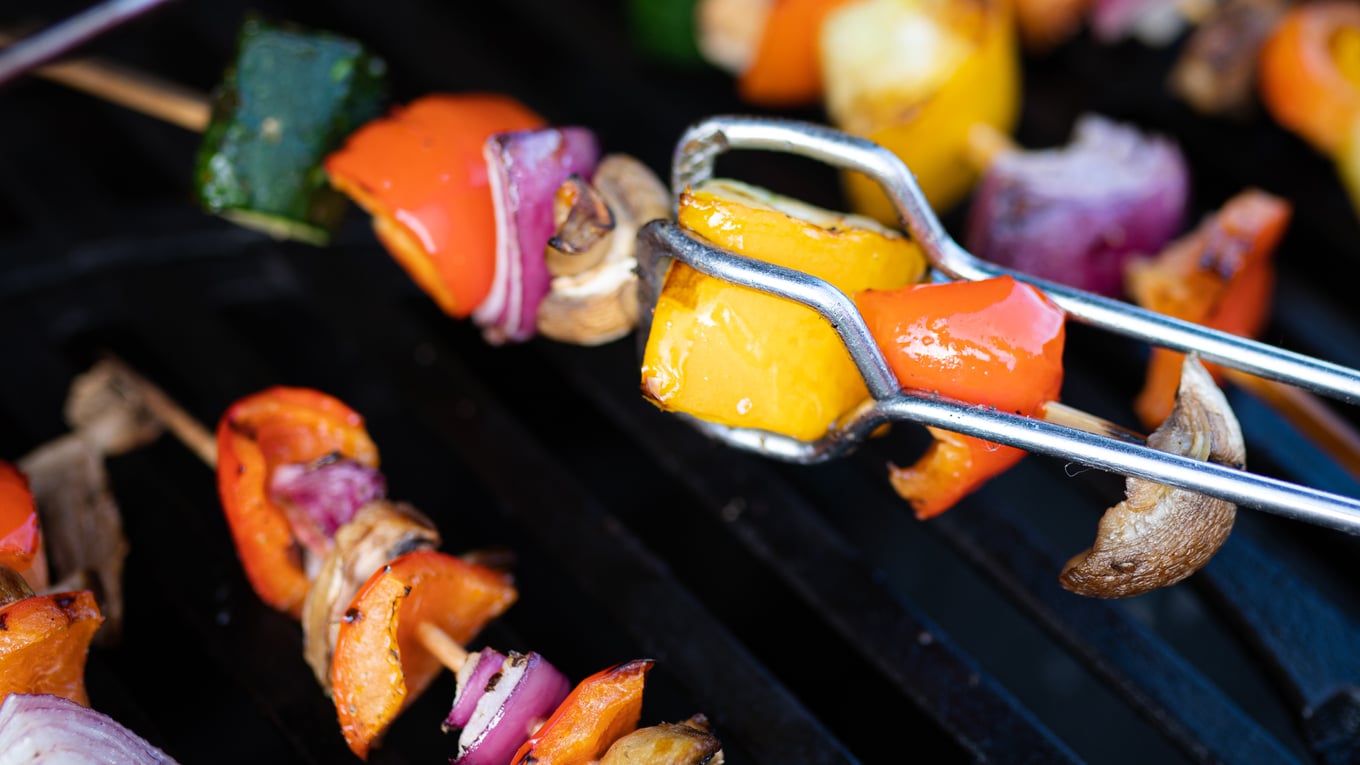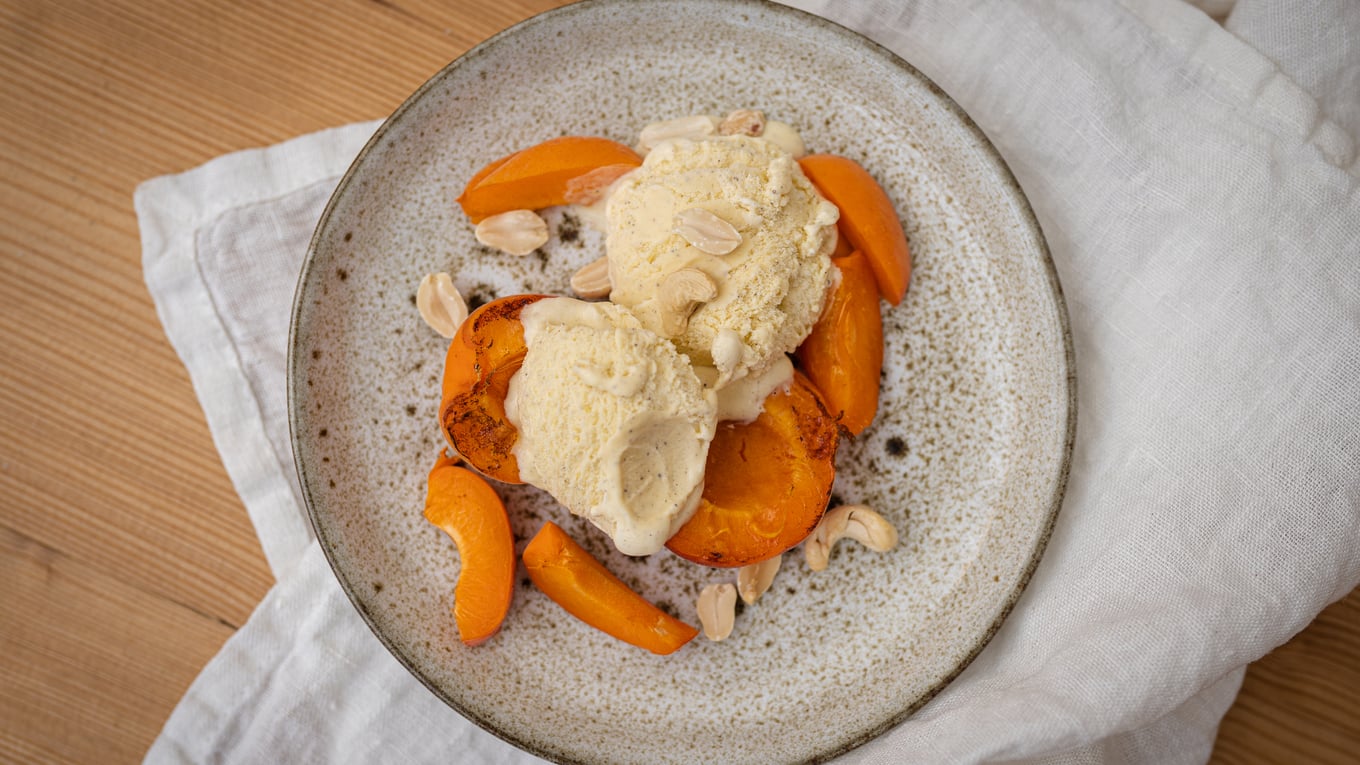 Barbecued corn on the cob
To barbecue fresh corn on the cob, remove the green husks then cook in boiling water for around 20 minutes before placing on the grill. As an alternative use pre-cooked corn on the cob from the supermarket.
Place the corn on the cob on the barbecue at a direct heat (approx. 180 degrees) and grill for around 15 minutes, turning several times until the kernels are golden-brown. To eat, brush with a little butter and salt, or serve with herb butter.


Mediterranean pasta salad (side dish)
Ingredients for a Mediterranean pasta salad:
-approx. 500 g pasta
-1 glass ajvar (roasted red pepper sauce)
-olive oil
-sun-dried tomatoes
-corn on the cob
-paprika
-parsley
-spring onions
-salt, pepper, chilli

Instructions:
1.Cook the pasta in salted water then leave to cool.
2.Cut the dried tomatoes, spring onions and peppers into small strips and finely chop the parsley.
3.Now put all the ingredients into a large bowl and mix together.
4.Season everything with a little olive oil, salt, pepper and chilli.
5.Let the pasta salad cool in the fridge for a couple of hours.

Grilled vegetable kebabs
Ingredients:
-selection of vegetables (e.g. mushrooms, peppers, courgettes, onions, tomatoes)
-olive oil
-mustard
-agave syrup
-herbs (e.g. rosemary, thyme, basil)
-salt, pepper, chilli

Instructions:
1.Cut the vegetables into large cubes and stick them onto wooden skewers. If you like, you can also put halloumi or tofu in between.
2.For the marinade, put some olive oil, mustard, agave syrup, finely chopped herbs, salt, pepper and chilli into a bowl and mix it all together.
3.Brush the vegetable kebabs with the marinade and place them on the grill for around eight minutes.


Tzatziki
A tangy homemade tzatziki tastes great as a dip with barbecued kebabs, with corn on the cob or on a baguette.
Ingredients:
-approx. 200 g curd cheese, natural yoghurt or soya yoghurt
-1 cucumber
-½ lemon
-2-3 garlic cloves
-spring onions
-olive oil
-salt, pepper

Instructions:
1.Finely grate the cucumber, put into a bowl and add about 3 tablespoons of salt. Leave the grated cucumber to stand for about 15 minutes.
2.Cut the spring onions into small rings and press the garlic cloves.
3.Squeeze out the juice from the ½ lemon.
4.Put the curd cheese or yoghurt into a bowl and mix with the spring onions, garlic, lemon juice and a dash of olive oil.
5.Now drain the water from the cucumber and mix into the yoghurt.
6.Add salt and pepper to the tzatziki to taste.
Grilled apricots
As a dessert you can grill sweet fruits, for example apricots. Simply cut the fruit in half and place the cut side down on the grill for around ten minutes. Grilled apricots taste great with vanilla ice cream: if you like, you can also add roasted cashews.
Author:
Julia Lassner of
Globusliebe
is a
travel blogger, photographer and book author.
She is happiest when hiking in the great outdoors, with fresh air in her lungs, the sun on her face and her camera in her rucksack. Her blog contains inspiration and tips for
travelling responsibly
and
leading a sustainable lifestyle.