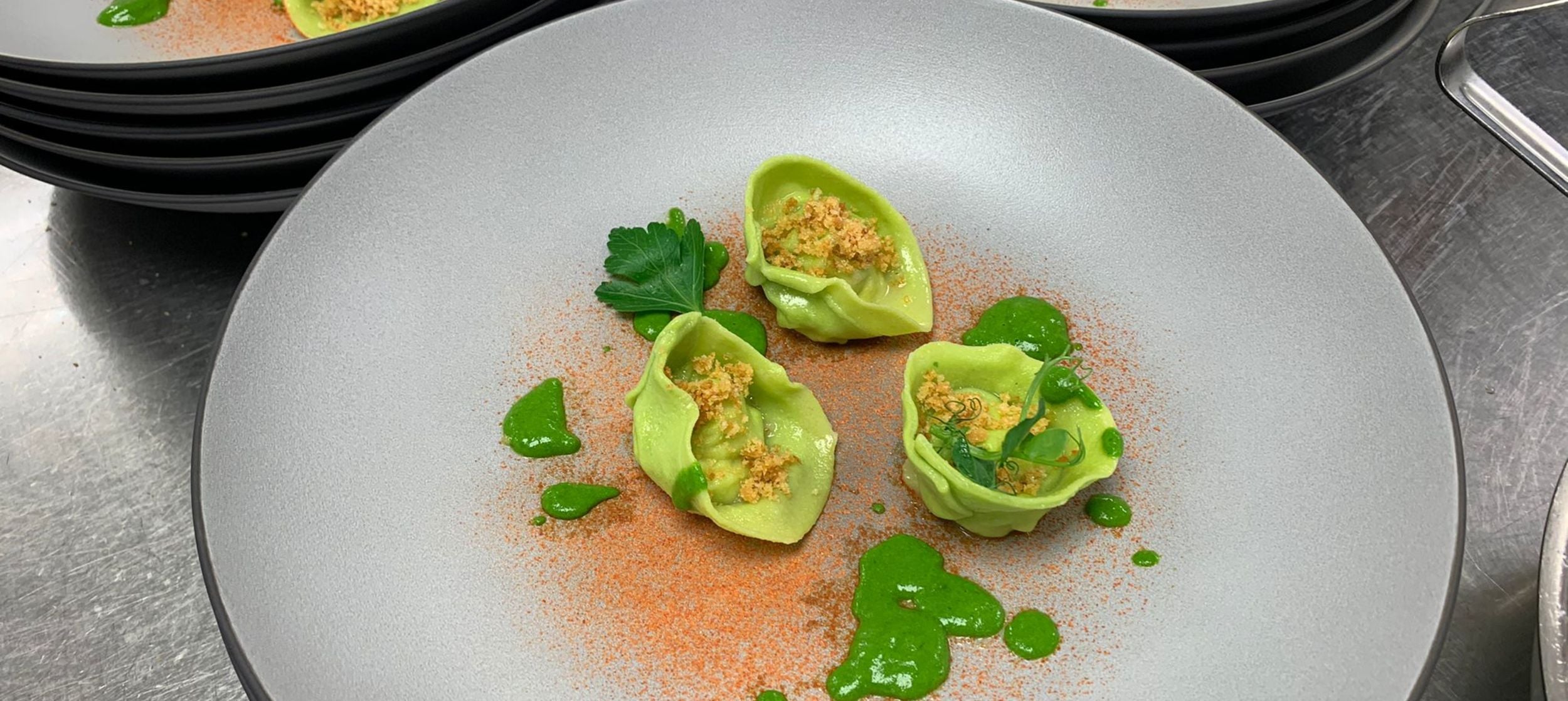 Wild garlic tortelli filled with smoked salmon
For the pasta:
100 g flour
100 g durum wheat flour
1 egg
25 g parsley
25 g wild garlic
1 teaspoon olive oil
salt
Blanch the wild garlic and parsley leaves and puree them finely with the egg. Knead to a smooth dough together with the remaining ingredients. Leave to rest for an hour covered with transparent film.
For the filling:

50 g onion
50 g butter
50 g cooked potatoes, grated
100 g ricotta cheese
150 g smoked salmon, diced
fresh marjoram
salt
pepper
Peel the onion, cut into small cubes and sweat it in the butter. Add the potatoes, ricotta, smoked salmon and mix together well. Season with salt, pepper and fresh marjoram.
Roll out the pasta thinly with a pasta maker. Cut out 6 x 6 cm squares and add the smoked salmon filling. Sprinkle the pasta with water and seal it, pressing it round the edges to form into tortelli.
Cook the tortelli in salted water and place in a pan with butter using a slotted spoon, sauté with a dash of cooking water and arrange on plates.
Your host Harald wishes you every success!
Vitalpina Hotel Terentnerhof