Zero Waste: five tips for sustainable travel
Slowly but surely, the topic of sustainability is creeping into all areas of life. When it comes to travel, too, sustainability is no longer just a "hotel thing" but rather something that guests can consciously engage with.
ZERO WASTE is the name of one of the concepts for sustainable travel. The underlying idea is less waste, more nature! Here are five easy tips on how to avoid waste and take the strain not just off yourself, but also the environment.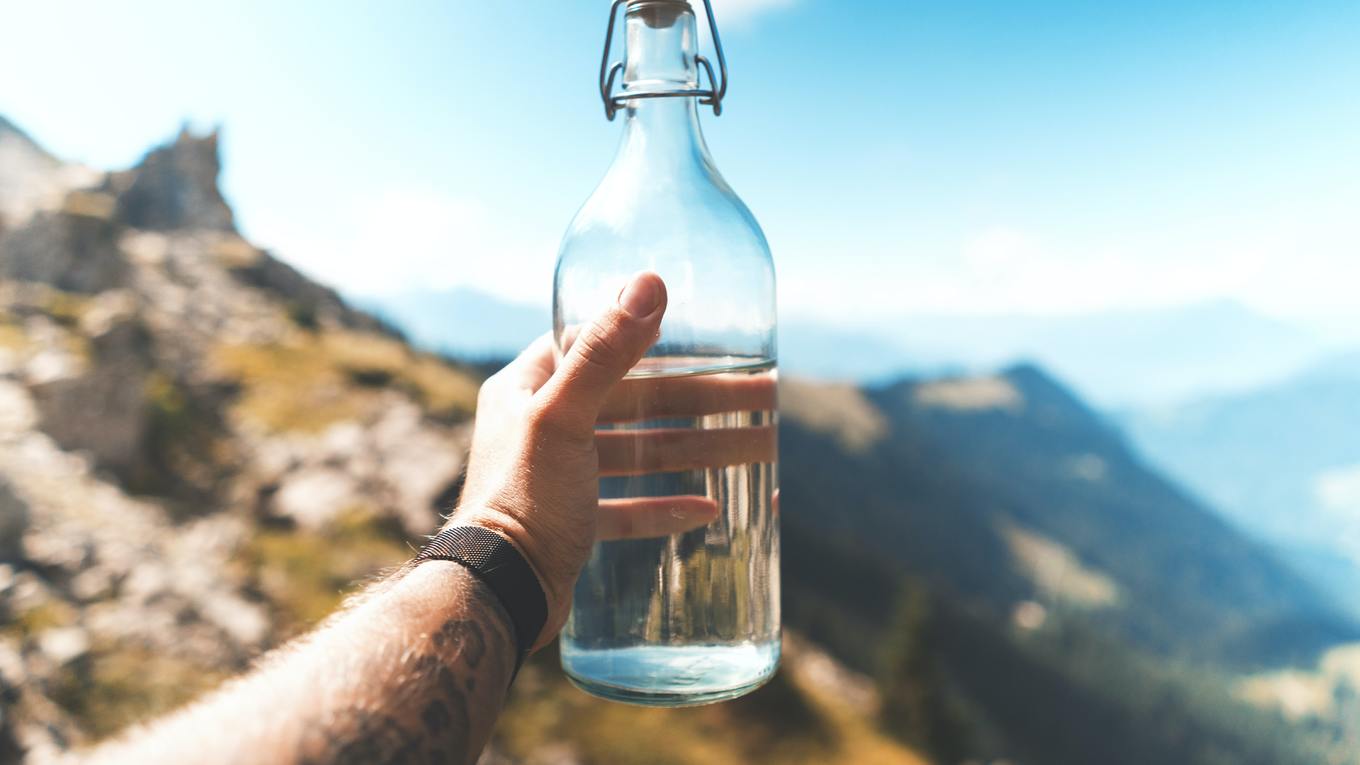 1. Digital tickets
Travelling by bus or train? Well done! The Vitalpina Hotels of South Tyrol support car-free travel – holidays can hardly get more sustainable. But there is something to consider even before you check in to your hotel: don't print out the tickets for your trip, but instead use the digital version. While paper can be recycled, it still all ends up in the rubbish at the end of its lifecycle.

2. Reusable drinking bottles
Practically every guest at the Vitalpina Hotels loves the mountains of South Tyrol. But great as it is to conquer them while out hiking, it is equally important to keep properly hydrated. To carry water, avoid plastic bottles and use glass or light aluminium bottles instead. They are not only healthier for the environment, but also for you: as plastic gets warmer, the pollutants it contains dissolve quicker.

3. Environmentally friendly packaging
There are numerous tips for sustainable travel, and one concerns food and drink – whether a midday snack while on the way to your destination or a bite to eat up in the mountains, it's the packaging that creates the waste. There are now many alternatives to plastic or aluminium foil, such as reusable lunchboxes or beeswax cloths that can be cleaned and reused several times.

4. Waste prevention and plogging
We at the climate-neutral Vitalpina Hotels of South Tyrol firmly believe that nature is our capital and our ally and is thus particularly merits protection. Do you see it that way too? Then you certainly won't be leaving any waste in the meadows, forests or mountains. A new trend from Sweden goes one step further: "plogging" combines jogging with picking up litter. You can do the same when out hiking, combining healthy exercise with keeping an eye out for litter and other nasties in the environment. Don't look away, but instead pick up the rubbish along your route and dispose of it in the next bin or once you've finished your hike. Mother Nature will thank you – and so will we!

5. Use cloth bags instead of plastic bags
Sustainable travel can be so simple. Often a simple thought is enough to avoid unnecessary waste: for example, pack cloth bags instead of plastic bags for dirty washing, for the shoes in your suitcase or for shopping at your holiday destination.
Fancy a sustainable holiday? We, the hosts of the Vitalpina Hotels, look forward to your visit and your contribution to preserving our beautiful natural world!